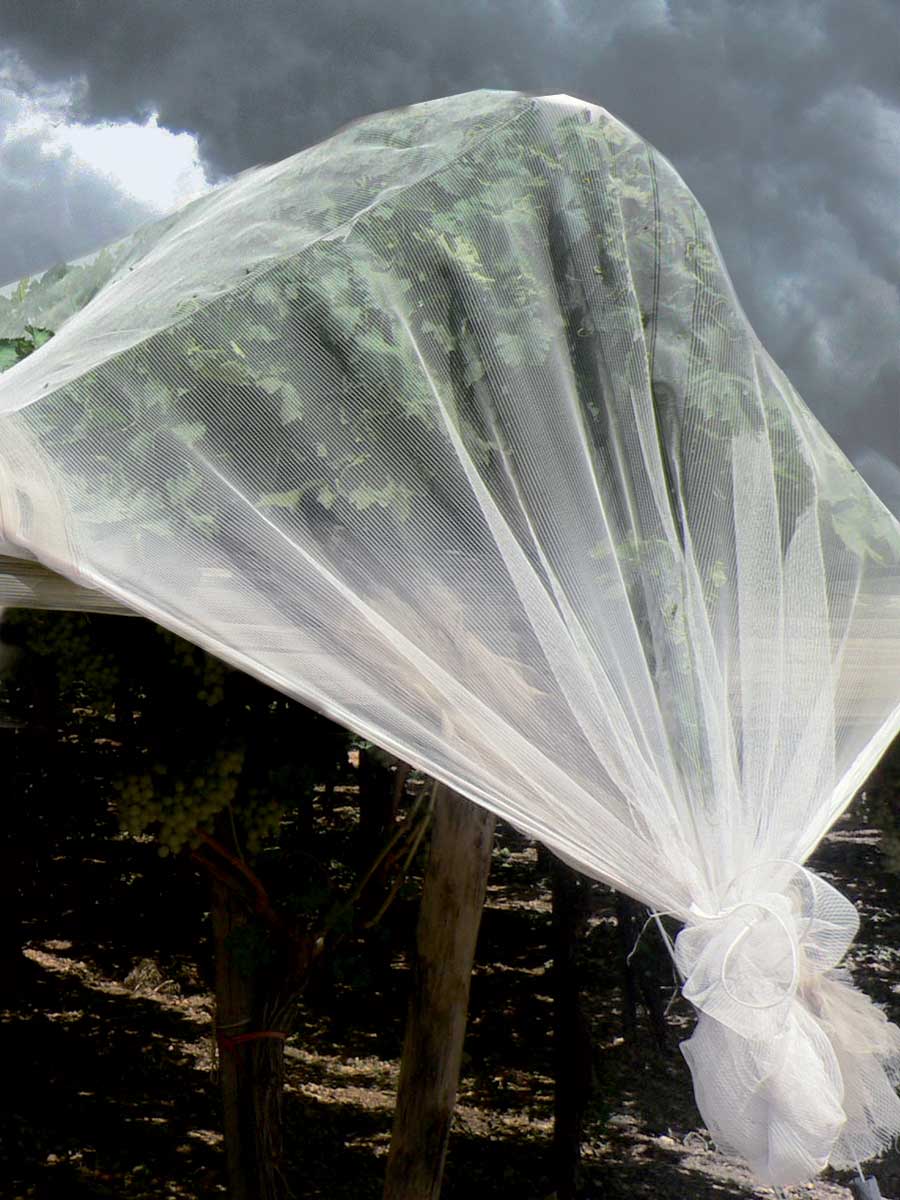 IRIDIUM
Photo-selective anti-hail mesh
DESCRIPTION

USE-ADVANTAGES

SIZE

INSTALLATION
Anti-hail net which ripens fruits earlier
Photo-selective, anti-hail HDPE net which affects plant development by modifying the light available, both qualitatively and quantitatively. It is equipped with central and side selvedges that ensure strength and resistance to hail and wind stress.
Features

The TENAX IRIDIUM photo-selective mesh actively protects crops from adverse weather conditions such as hail, wind, thermal shocks and cold.
It accelerates the growth and ripening of fruits.
Ideal for vines, apple trees, kiwi trees, peach trees, apricot trees, cherry trees, strawberries, blueberries and vegetables.
HDPE net
Highly tear resistant
Equipped with central and side selvedges for greater strength and resistance
UV treated
Innovation – 2 in 1 product: professional anti-hail net and a product which accelerates fruit ripening
Light diffuses more and is better distributed on plants
It improves the quality and size of fruits
It actively protects crops from adverse weather conditions such as hail, wind, thermal shocks and cold
It accelerates the growth and improves the ripening of fruits
Consumer information
| SIZE [m] | COLOUR | PACKAGING | EAN |
| --- | --- | --- | --- |
| 4x5 | Pearl | Roll | 8002929117335 |
Trade information
| SIZE [m] | COLOUR | CODE | PACKS/SELLING UNIT | SELLING UNIT | SELLING UNITS/PALLET | EAN 14 |
| --- | --- | --- | --- | --- | --- | --- |
| 4x5 | Pearl | 1A150330 | 6 | Box | 24 | 18002929117332 |