Turf net
Harvest more and more frequently with TENAX turf reinforcement netting RADIX
Outstandingly strong and versatile, TENAX has developed Radix to optimize the production of turf rolls.
Its specific mesh shape let the roots grow through and make the sod thicker in a shorter time. This allows more harvestings per year and decreases the risk of waste during collection.
TENAX A-2 is a polypropylene square mesh net used to wrap and protect turf rolls pallets or green waste like vine shoots. The net lets the sod rolls transpire and reduces waste during transportation.
For any further information, please do not hesitate to contact us!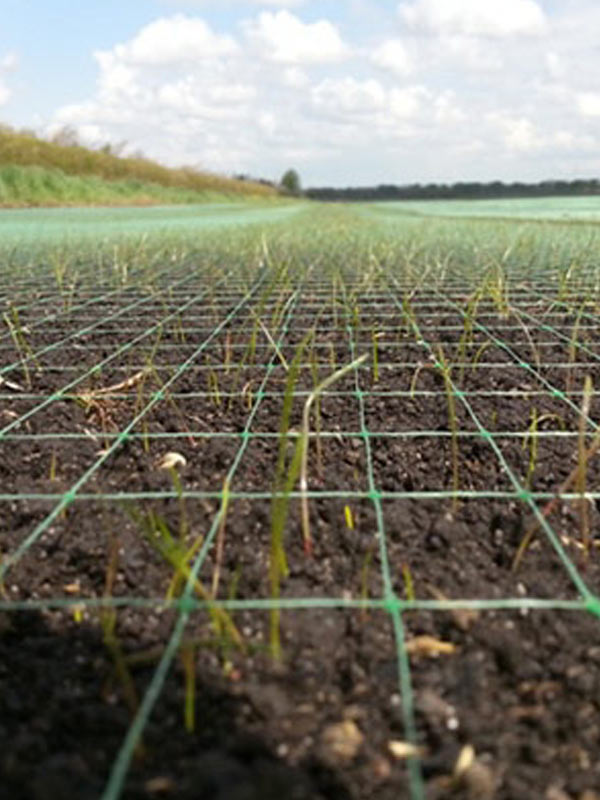 Dimensional stability and regularity
High mechanical resistance
Reasonable costs
Tear resistant
Recyclable and incinerable material
Light weight
Low Thickness