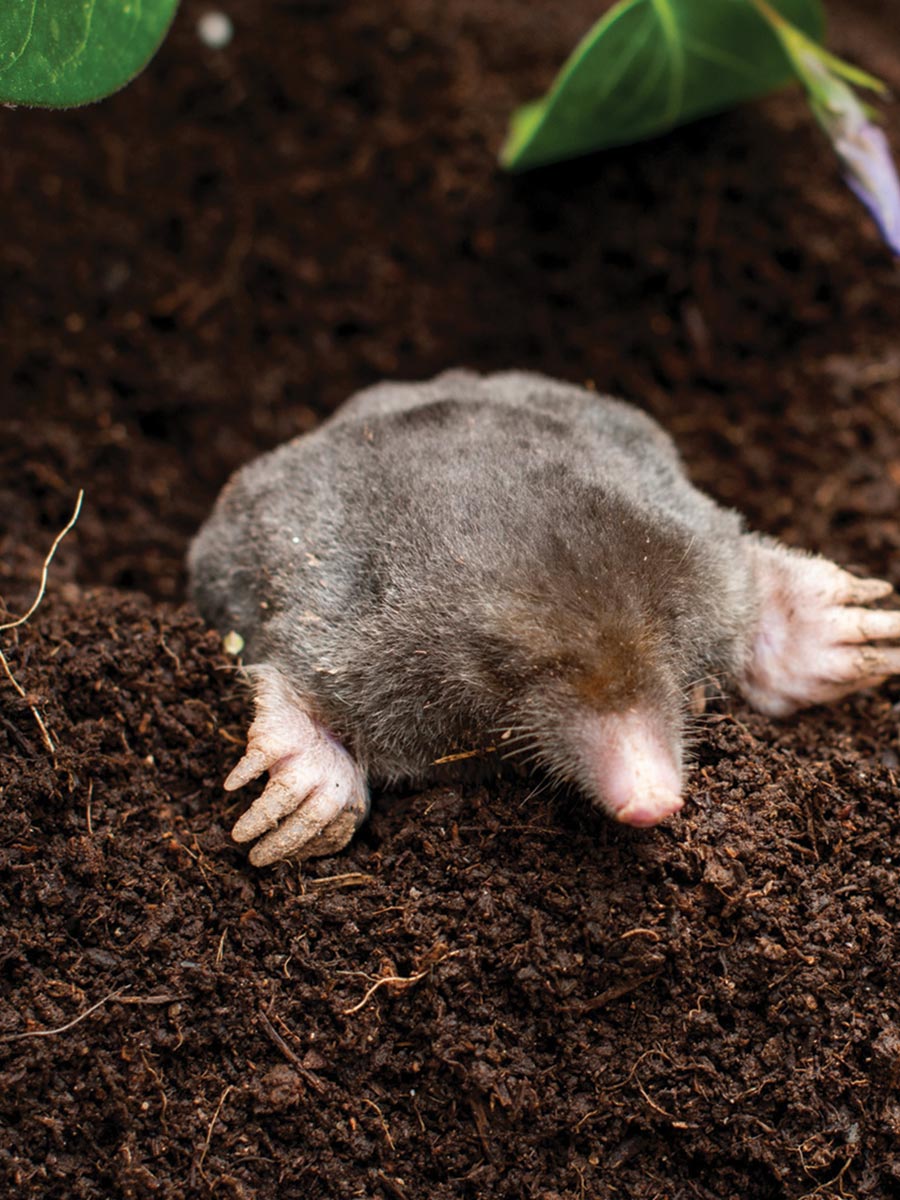 Made in Italy
S38 (MOLE-NET)
Underground net against moles
S38 (MOLE-NET)
Underground net against moles
DESCRIPTION

USE-ADVANTAGES

SIZE

INSTALLATION
The solution against damage caused by moles
The TENAX S38 (anti-mole) polypropylene net is lightweight and durable and can be easily shaped. It provides effective protection for your garden and your vegetable plot.
Features

TENAX S38 polypropylene anti-mole meshes effectively prevent moles from digging into the soil and damaging crops.
Square mesh: 12×12 mm
Very light meshes in comparison with metal nets; easy to move
Made of polypropylene
Anti-mole meshes are light but at the same time heavy-duty like metal nets and they resist chemicals and weather elements.
The particular stretching process in both directions, which they undergo, provides these meshes with exceptional tensile strength, so they can withstand the most intense stresses.
Unlike metal nets, the rolls of polypropylene mesh are light and easy to transport and install.
Effective anti-mole method that does not harm animals
Flexible, easy to install
Easy to shape
Rolls are light, thus easy to transport and install
Consumer information
| SIZE [m] | COLOUR | PACKAGING | EAN |
| --- | --- | --- | --- |
| 1,00x200 | Black | Roll | 8002929102652 |
| 2,00x200 | Black | Roll | 8002929102645 |
Trade information
| SIZE [m] | COLOUR | CODE | PACKS/SELLING UNIT | SELLING UNIT | SELLING UNITS/PALLET | EAN 14 |
| --- | --- | --- | --- | --- | --- | --- |
| 1,00x200 | Black | 1A120115 | 1 | Roll | 32 | 18002929102659 |
| 2,00x200 | Black | 1A120114 | 1 | Roll | 16 | 18002929102642 |
Horizontal installation for new and under construction gardens
Place the TENAX S38 (anti-mole) polypropylene net horizontally, 10/15 cm underground, before creating your vegetable plot or garden. The use of maxi rolls facilitates this procedure because you can cover wide sections of ground immediately.
After placing the net, cover it with soil and create your garden or vegetable plot. In this way, moles cannot reach the roots of the plants and your garden will be protected.
Vertical installation: for already existing gardens and vegetable plots
If your garden or vegetable garden already exists, we advise to install the TENAX S38 (anti-mole) net vertically
Dig the soil around the zone to be protected. The hole must be approximately 110 cm deep, and as wide as needed to install the mesh
The mesh must reach a depth of 1 m in the hole. The flexibility and lightness of the maxi rolls (1.00×200 m) make this procedure easier
Cover the hole with soil
This mesh will prevent moles from reaching sown areas, roots will be protected and crops will be able to develop luxuriantly.