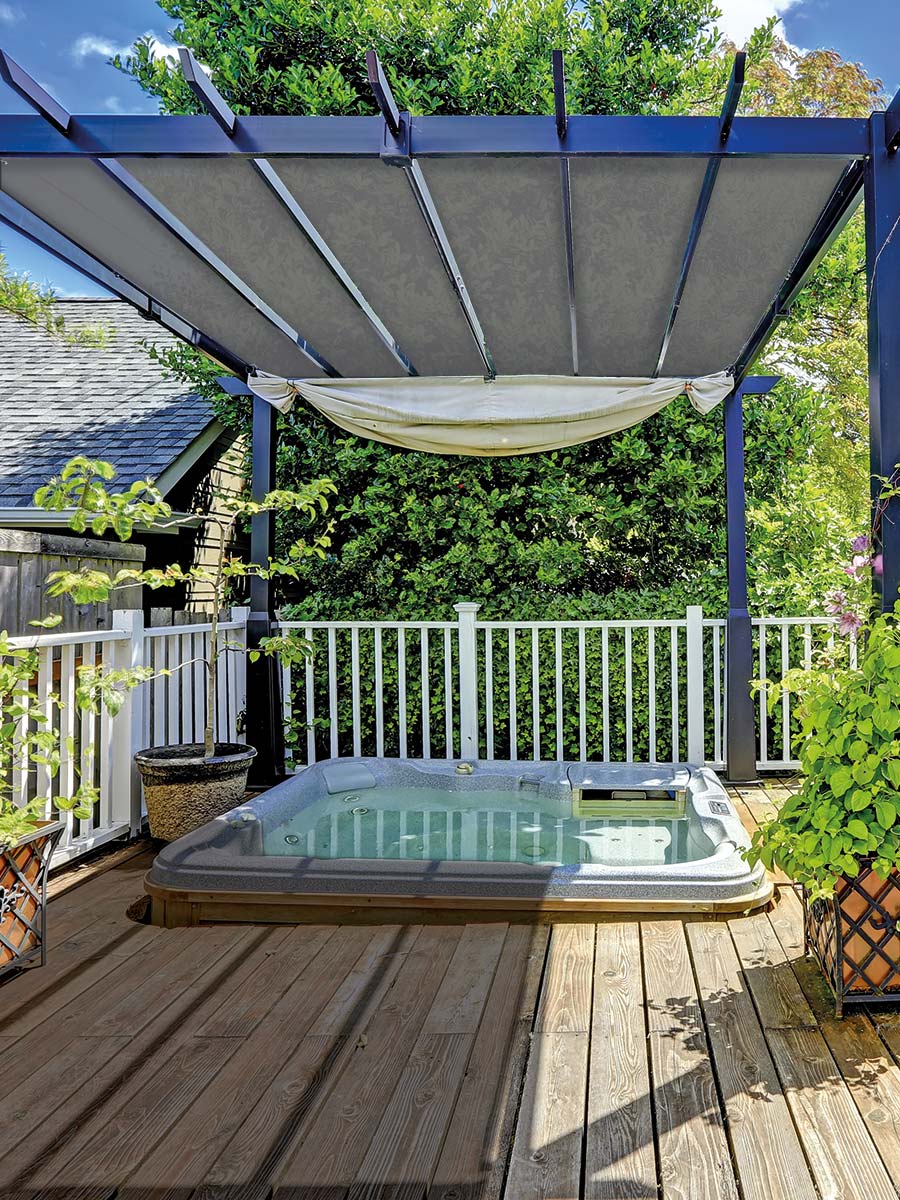 Made in Italy
SOLEADO DUO SHADE NET
Reflective double-faced shading mesh to be installed horizontally
SOLEADO DUO SHADE NET
Reflective double-faced shading mesh to be installed horizontally
DESCRIPTION

USE-ADVANTAGES

SIZE

INSTALLATION
Reflective double-faced woven net to be installed horizontally
Double-faced HDPE shading net woven with high-quality, 100% virgin polymer: high-screening, ultra-resistant and run-proof.
It is available in wide sizes to enable an horizontal installation. The white side, installed upwards, reflects the sunlight, decreasing the temperature in environments protected by SOLEADO DUO SHADE NET, with an innovative cooling effect. The Glam grey colour on the other side matches perfectly with the white side creating a modern and highly decorative effect.
The double weave results in an elegant melange effect, high tear resistance and greater screening.
It is UV treated, resists chemicals and weather conditions and maintains its colour and structure unaltered for many years. It is tear resistant and long-lasting.
Features

Colours

Thanks to its particular double weave in white and grey colours, which reflects the sunlight and keeps the shaded environment cooler, the SOLEADO DUO SHADE NET screening mesh is suitable for a wide range of uses. Indeed, since the temperature felt under the covering is lower, this mesh can be installed anywhere you want to keep a pleasant temperature.
Ideal for car parks, porches and patios
Suitable for installation on verandas, terraces and gazebos
Perfect also for beach facilities, holiday resorts and campsites
The new trendy colour (white/glam grey) makes it a designer item and a decorative object
Mesh produced from 100% virgin HDPE, High Density Polyethylene
The double Raschel weave provides a fabric with locked threads that cannot be deformed. The weave is made by using only the warp or only the weft thread. The knotted mesh makes the fabric run resistant. If it is accidentally torn or cut, the hole does not widen
Weight: 230 g/m²
New white/grey colour
Cooling effect: it reflects the sunlight and keeps the shaded zone even cooler
UV treated, it keeps colour and features unaltered over time
Maximum tear resistance
With selvedge finish, super-resistant and run-proof
High aesthetic impact
With two colours
Trendy & Fashion
Easy and quick to install
It filters excess lightness
It protects from sudden climatic changes
Consumer information
| SIZE [m] | COLOUR | PACKAGING | EAN |
| --- | --- | --- | --- |
| 4x3 | White/grey | Mini roll | 8002929124005 |
| 4x30 | White/grey | Roll | 8002929123992 |
Informazioni per il rivenditore
| SIZE [m] | COLOUR | CODE | PACKS/SELLING UNIT | SELLING UNIT | SELLING UNIT/PALLET | EAN 14 |
| --- | --- | --- | --- | --- | --- | --- |
| 4x3 | White/grey | 1A170299 | 6 | Box | | 180029291240052 |
| 4x30 | White/grey | 1A170298 | - | Roll | | 180029291239929 |
The SOLEADO DUO SHADE NET with double weave is easy to cut and install thanks to the TENAX accessories: clips, ties or metal wire.
Stretch a support metal wire along the fence and unroll the woven net. Fasten the screening mesh to the metal wire with TENAX CLIPS, available in green or black. Otherwise, ties or metal wire can be used.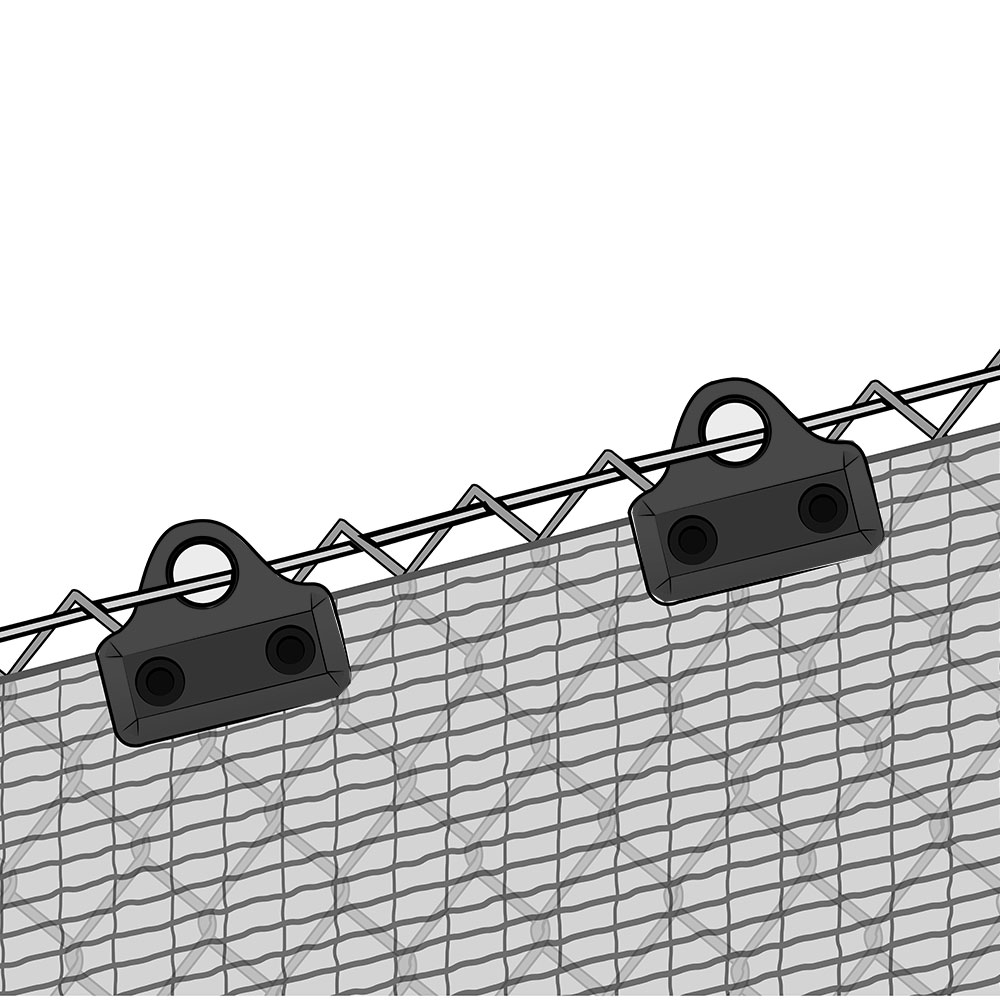 The SOLEADO DUO SHADE NET woven net can be fixed with the TENAX FIX-TIE plastic ties, available in different colours and sizes. Put a tie every 30/40 cm approximately. Otherwise, you can use galvanized metal wire.