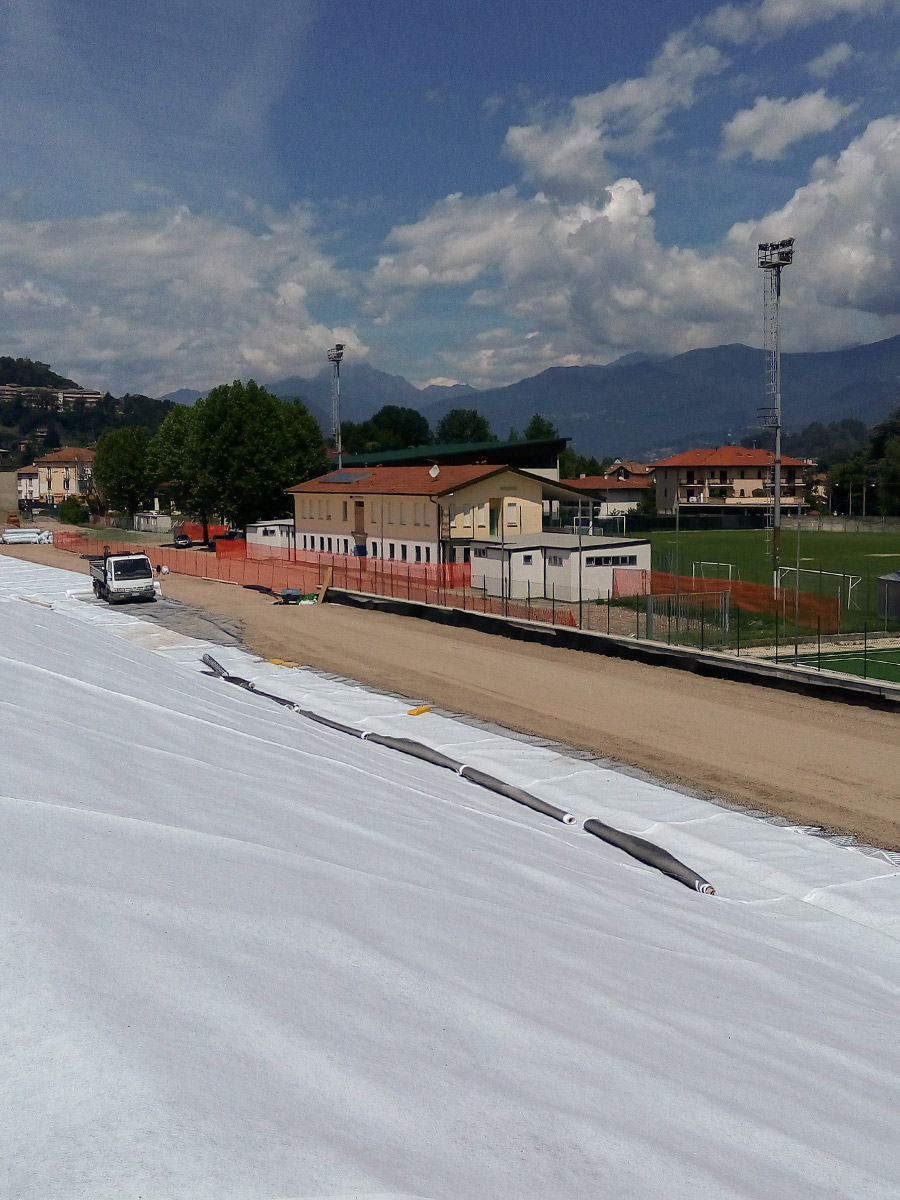 HF
High Friction geocomposites
Description

Insights

Applications

Data sheets

Download
Tenax HF High Friction geocomposites develop a high friction at the geocomposite/impermeable membrane interface and are used for landfill and contaminated site capping. Thanks to Tenax HF, it is possible to increase the slope of a landfill covering, thus increasing its capacity and the long-term return on investment.
HF geocomposites are obtained through factory lamination of a HDPE+EVA bi-polymer net and a separation and filtration geotextile placed above. The HDPE component ensures water drainage, while the EVA component increases the interface friction angle up to 36°, a higher value than the natural value of many kinds of soil typically used for capping.
The innovative bi-polymer structure of the draining net results from the deep knowledge and the long experience that Tenax has in transforming thermoplastic polymers. Thanks to the technology developed internally, Tenax can propose new products that are increasingly performing and reliable.
The HDPE+EVA bi-polymer net is made through a unique continuous extrusion process and the two polymers create a unique element with a diamond mesh that is tested with different slopes and materials.
The interface friction resistance between two geosynthetics can be measured with a particular test described in the EN 12957-2 regulation.
The equipment is made up of a rigid board with a hinge on an end. Through a mechanical transmission system, the plane is inclined starting from the horizontal initial position and increasing the inclination with a steady angular velocity of 3° per minute.
A box is placed above that plane and they are connected through a wheel system with very low friction that can freely slide on the plane.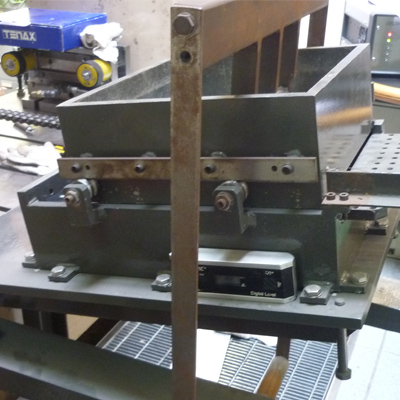 In order to measure the friction angle of two geosynthetics, one is placed on the horizontal plane, while the other one is put inside the movable box. A plate connected to counterweights is placed on the geosynthetic in the box. It can exert a nominal load up to 5 kPa on the contact surface.
When the inclination of the equipment reaches the interface limit angle, the box slides and the test finishes. Starting from the angle that has been measured, the interface friction angle is established.