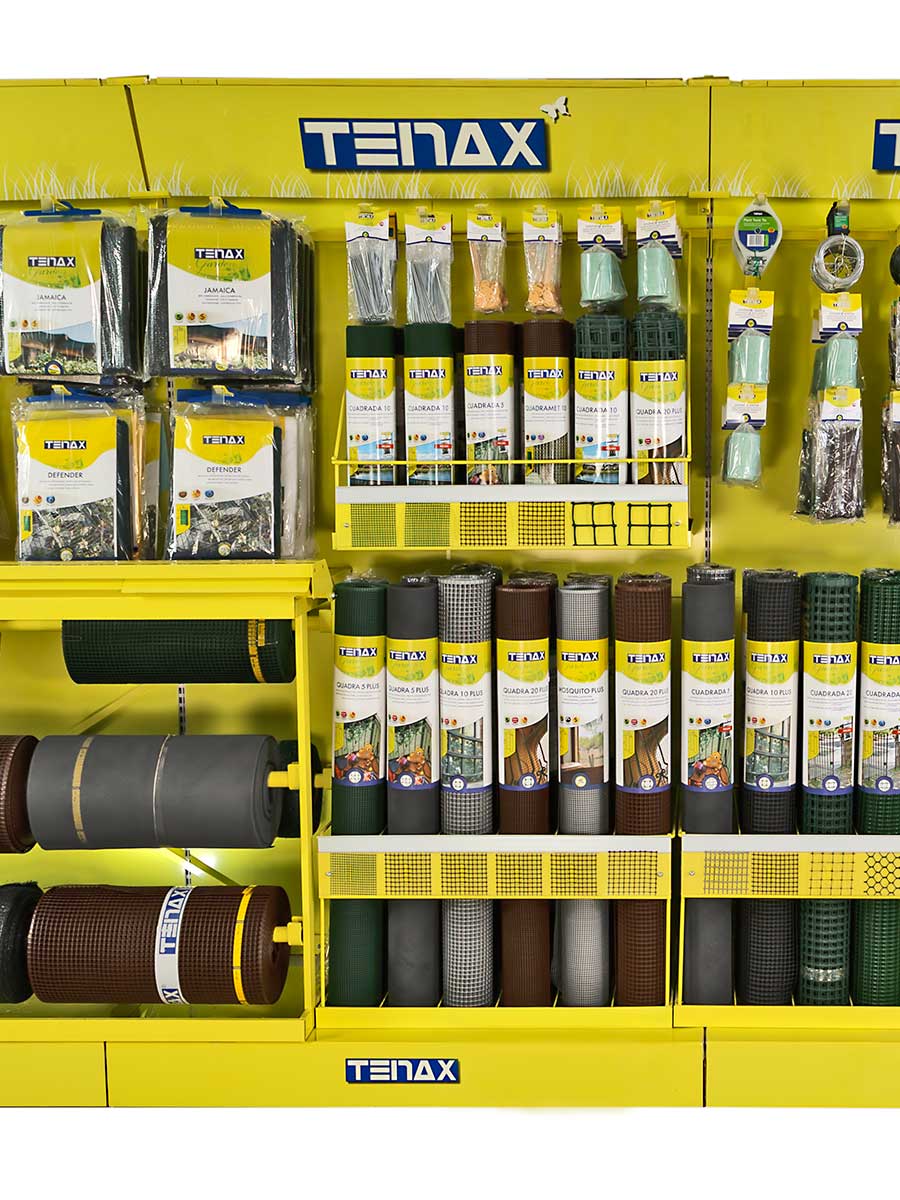 Merchandising system
Modules for the composition of a display
Merchandising system
Modules for the composition of a display
DESCRIPTION

COMPONENTS

EXHIBITION MODULES
High visual impact of the TENAX brand
Tenax modular system for existing gondola display counters, easily adapts to all our clients' needs.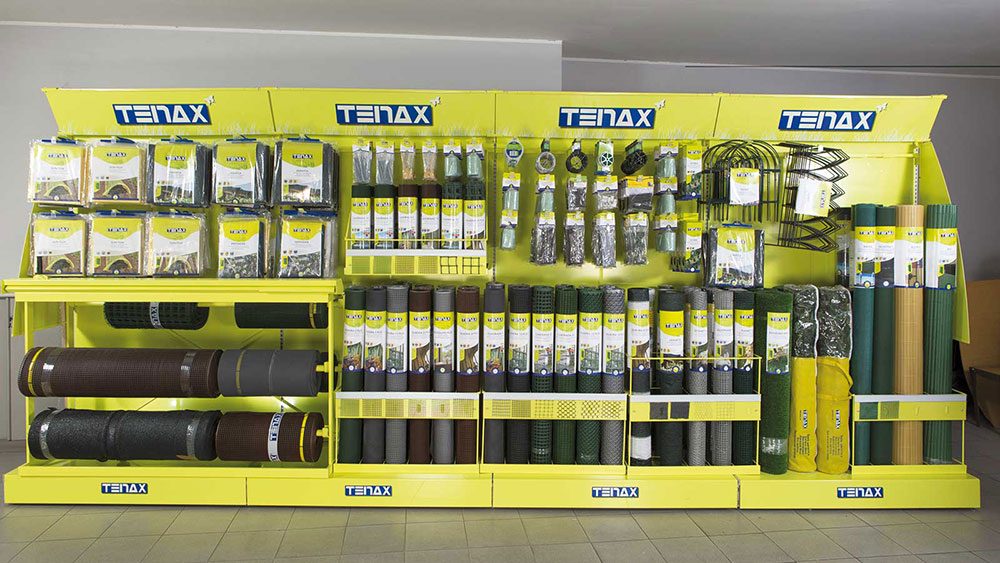 It enables immediate and clear reading of offers
It increases product turnover and category sales
Highest adaptability of existing spaces and structures
High visual impact of TENAX brand and enhancement of the sales point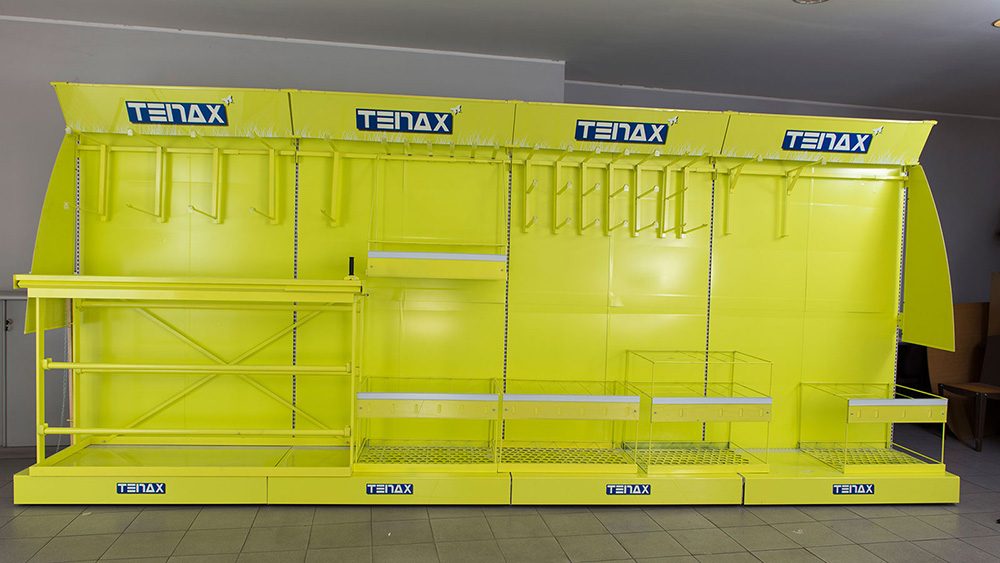 In addition to the accessories for the dressing of the racks, TENAX provides display modules such as bag holder hooks, roll holder cages and display for bulk roll to sell products.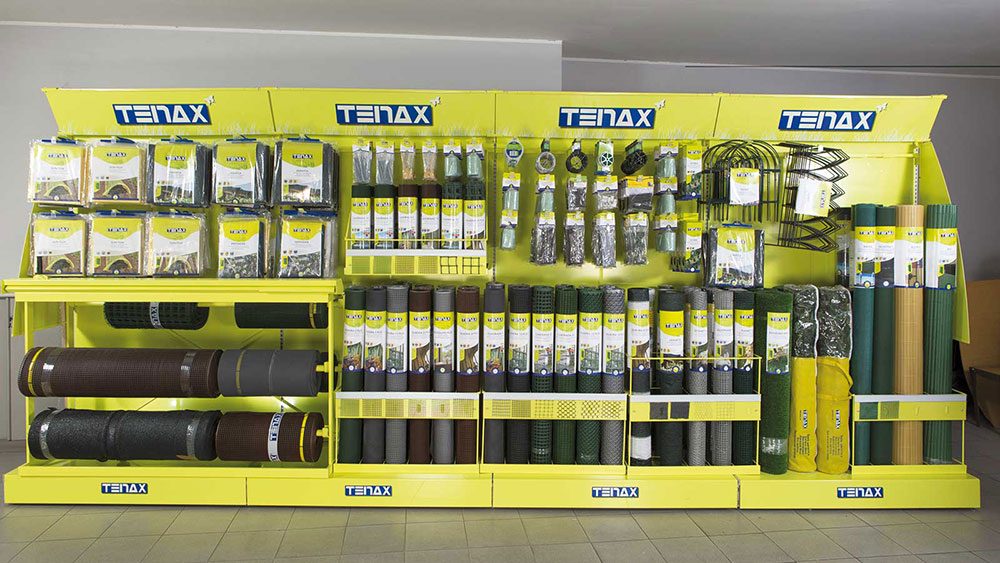 Shelf to display TENAX products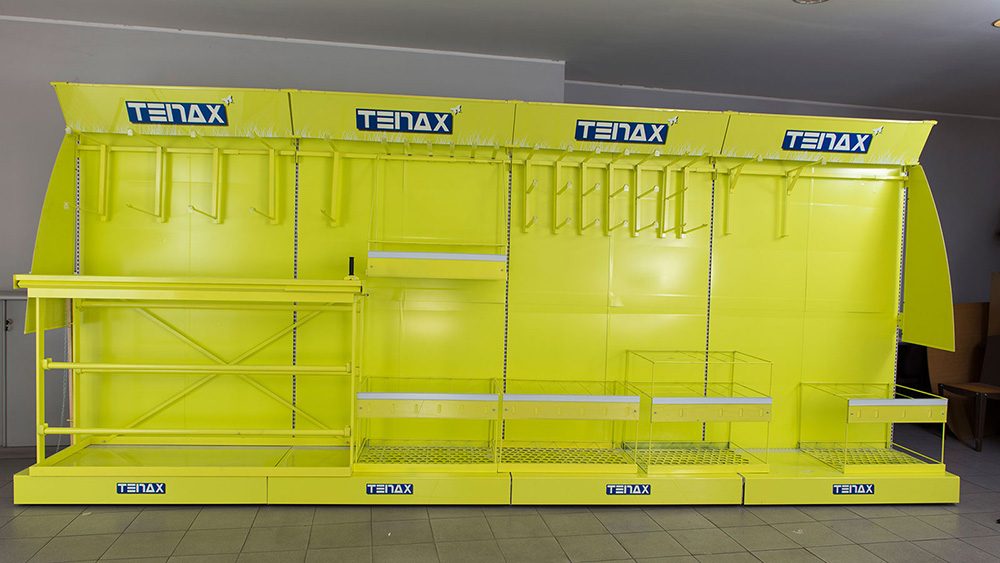 Empty shelf, of the classic GARDEN color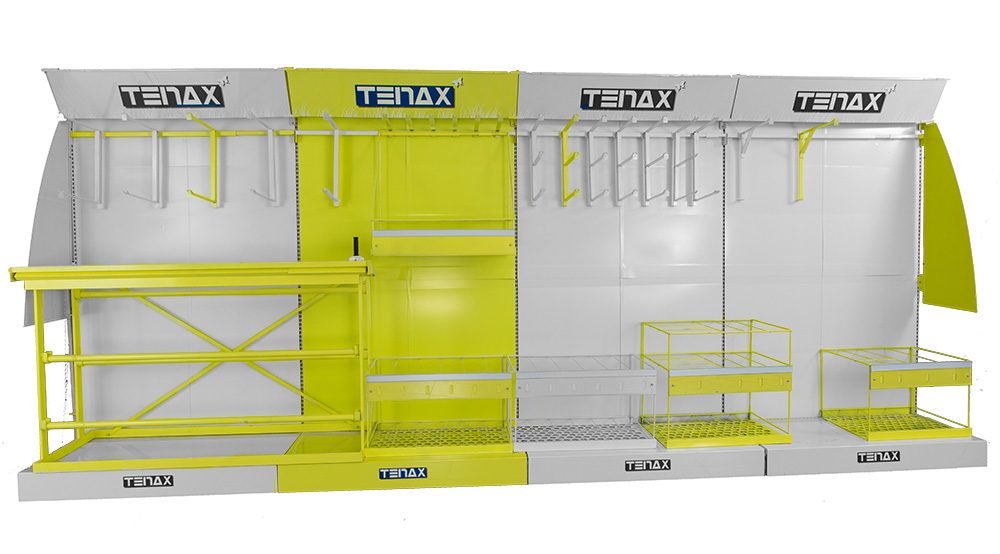 Display components and modules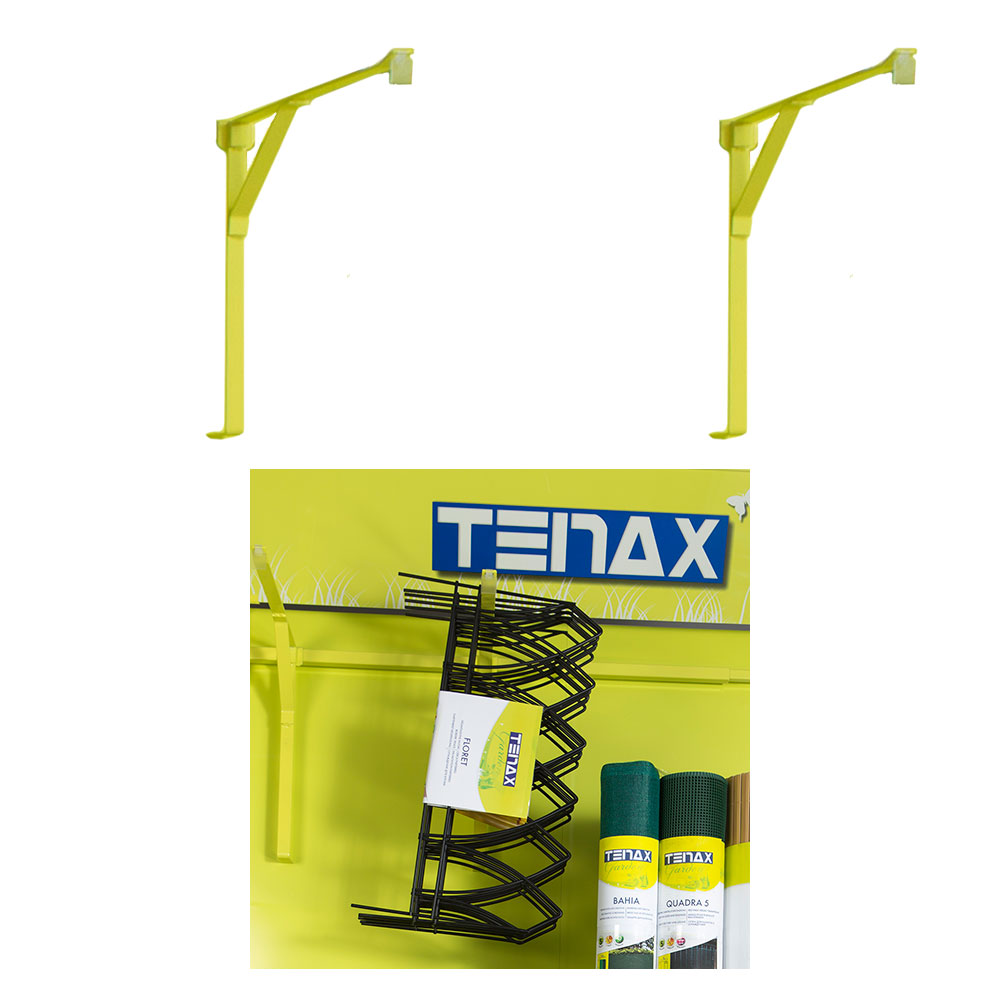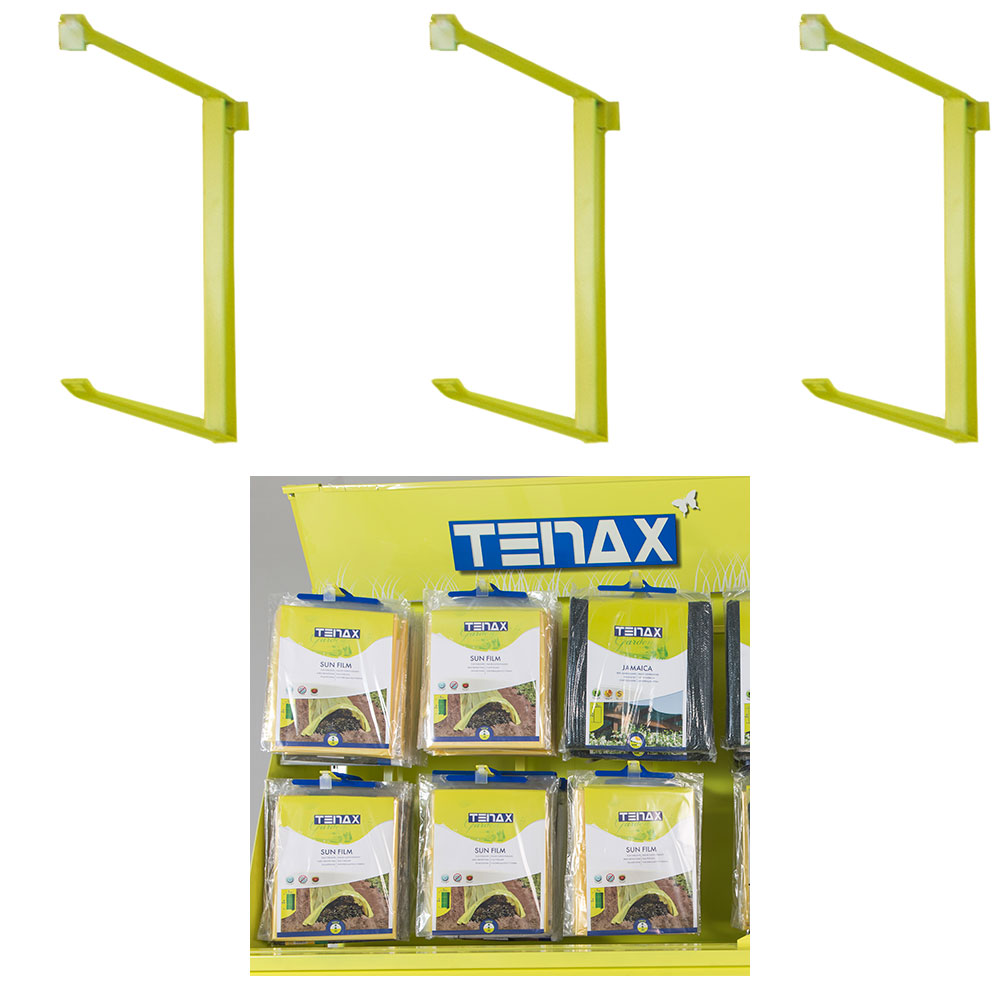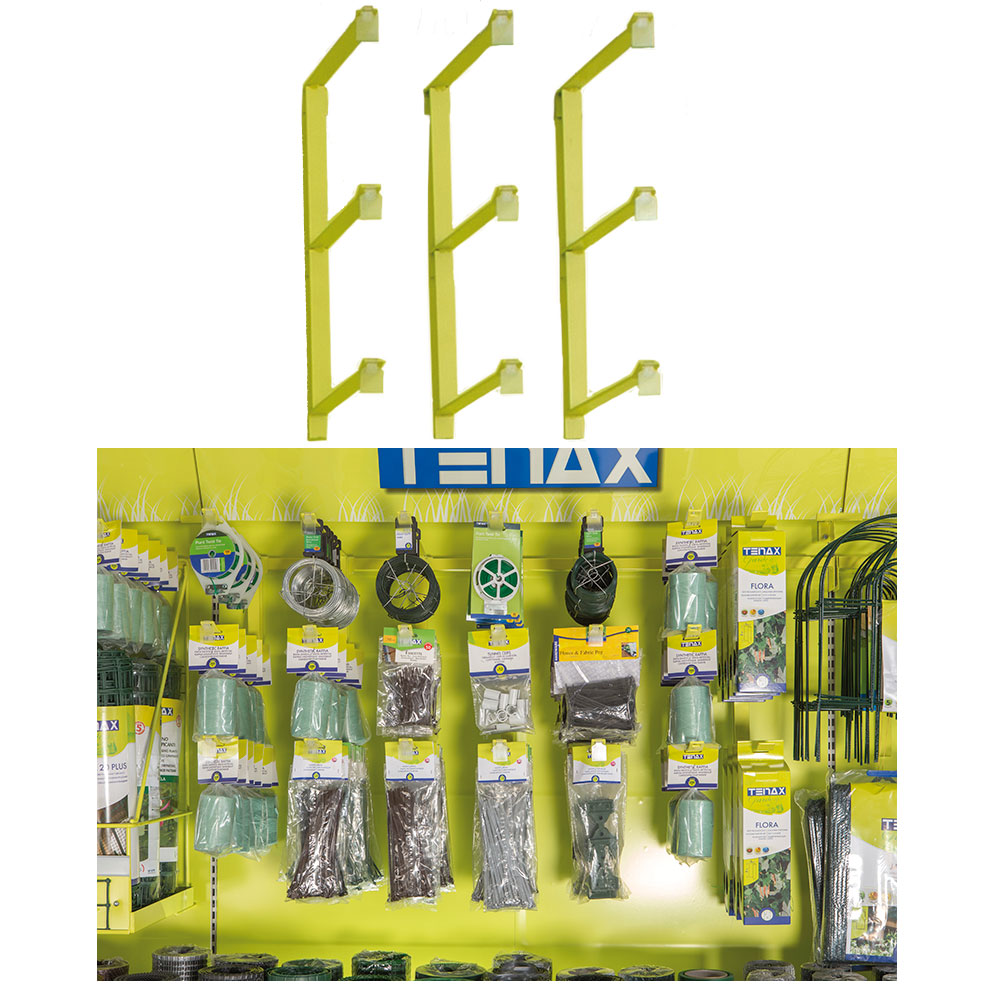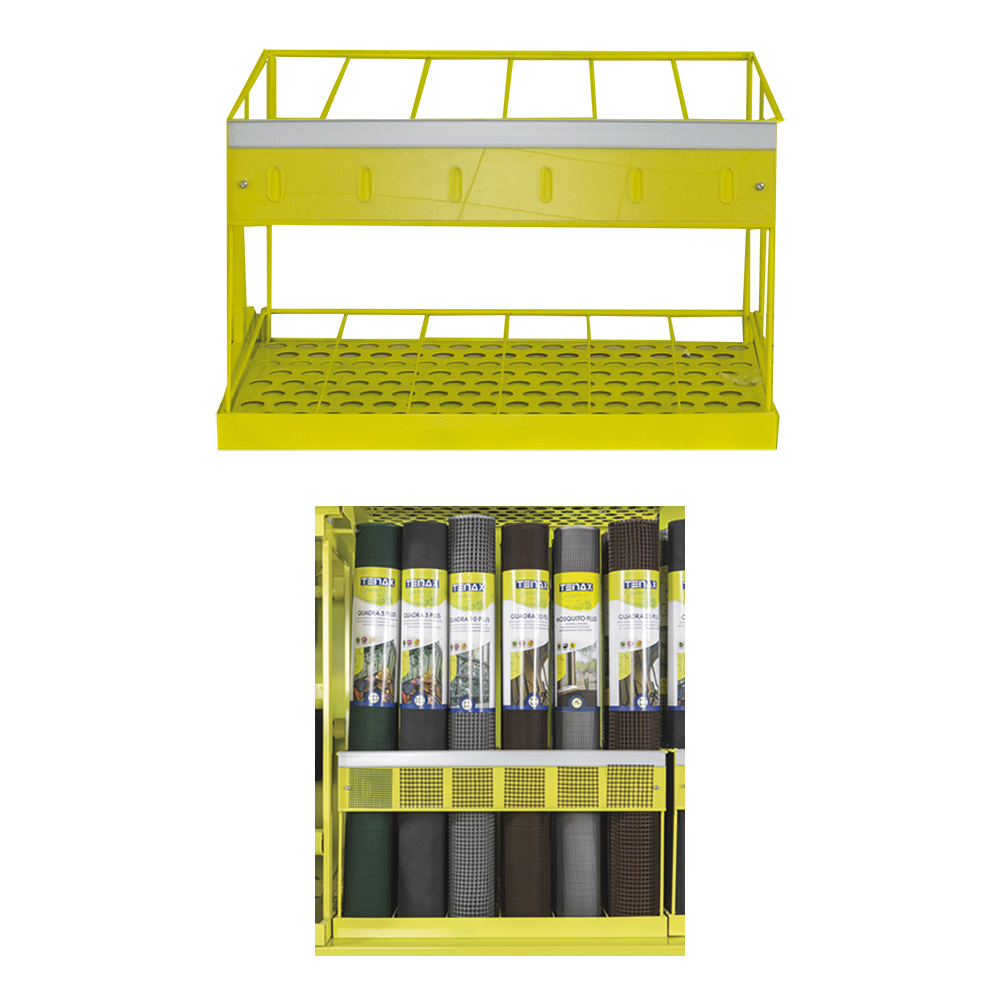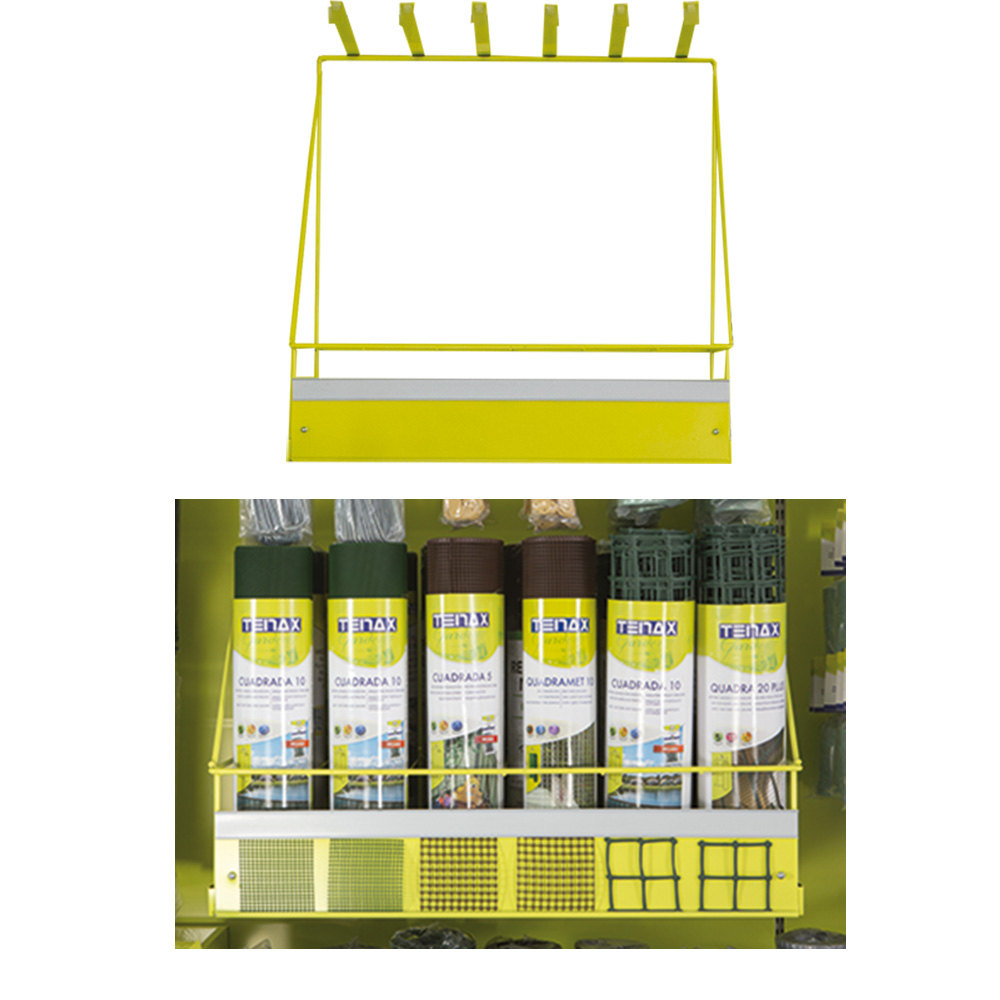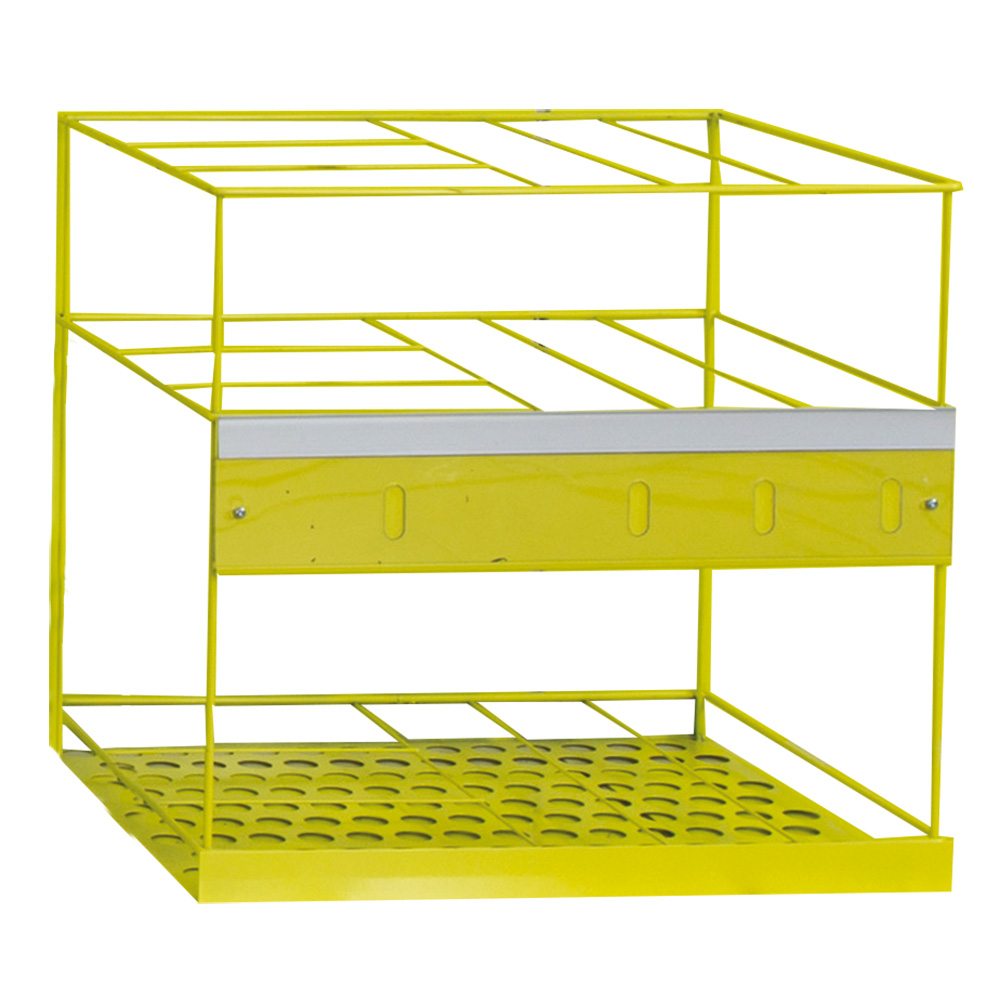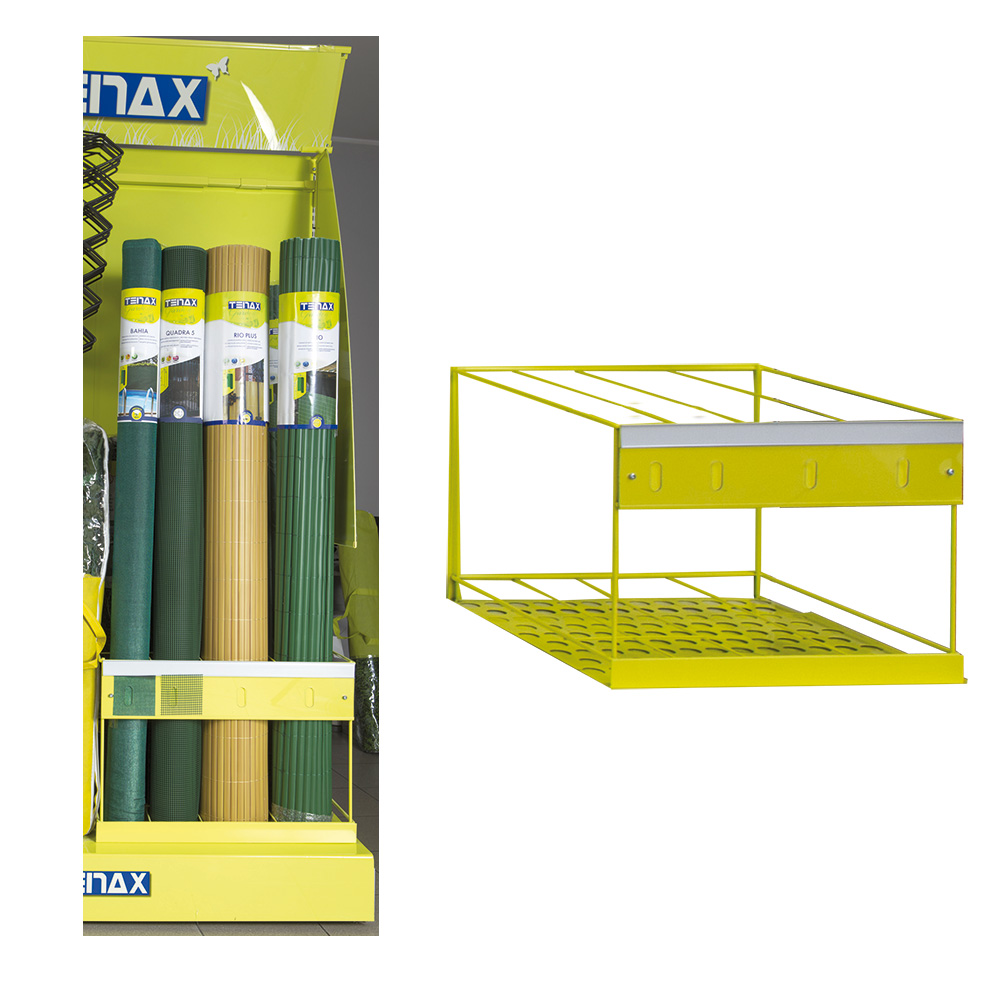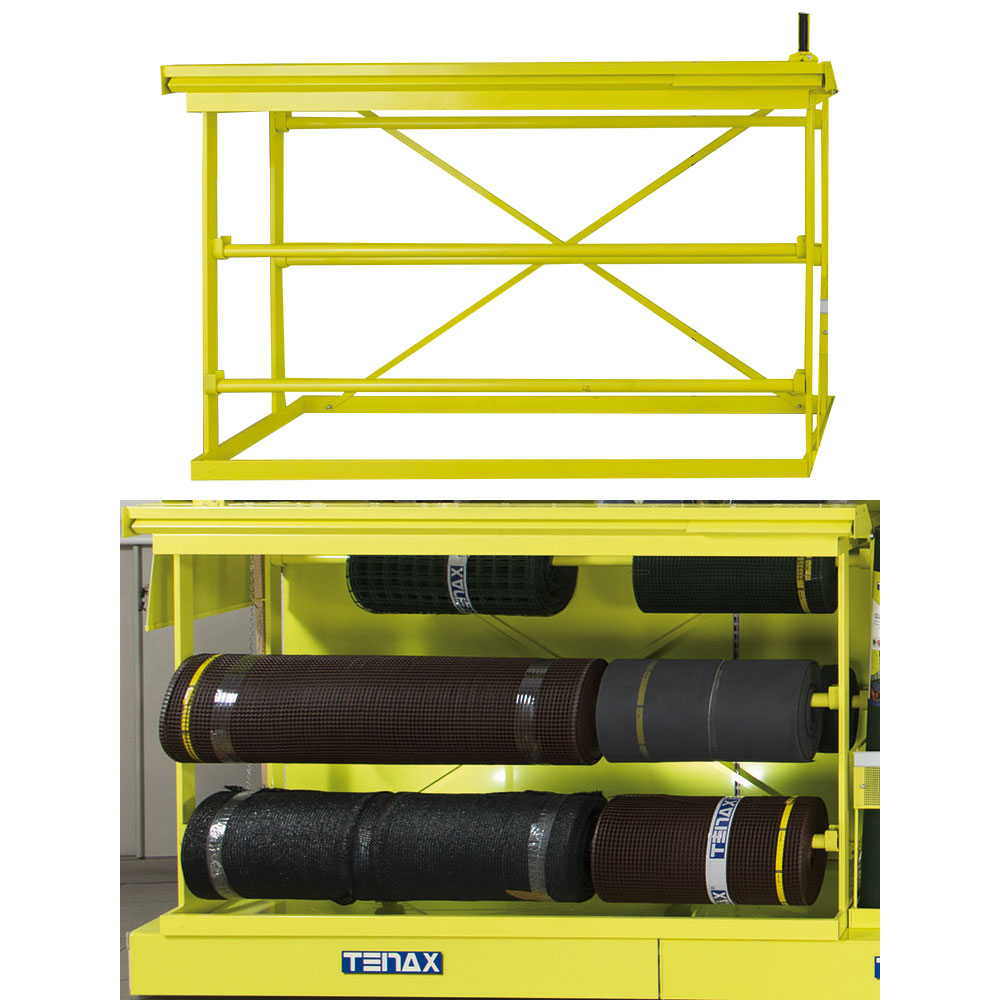 Display TGM (cutting by metre)
The MERCHANDISING COVERING is a complete kit (base, magnet, bar and crowner) to colour the support structure with the green colour typical of the entire TENAX GARDEN line. Additional components are available for shelf customization, such as laterals wings and extra bars.
If the sales point does not have the necessary gondolas, the ""L"" panel kits are also available, essential for building the racks.
| PRODUCT CODE | PRODUCT | INFORMATIONS |
| --- | --- | --- |
| 1A090041 | MERCH COVERING | Base + magnet (133x50 cm) + bar + crowner |
| 1A090042 | MERCH LATERALS - 2 pcs | 2 laterals |
| 1A130310 | MERCH BARS - 3 pcs | Set 3 extra bars |
| 1A130311 | MERCH MAGNETS - 4 pcs | 4 pcs magnets 133x50 cm |
| 1A110179 | L PANELS KIT m 1,33 - 4 pcs | Kit 4 gondolas |
The 1,33 m panels can be adapted to measure 1 m and 1,20 m.
COMPONENTS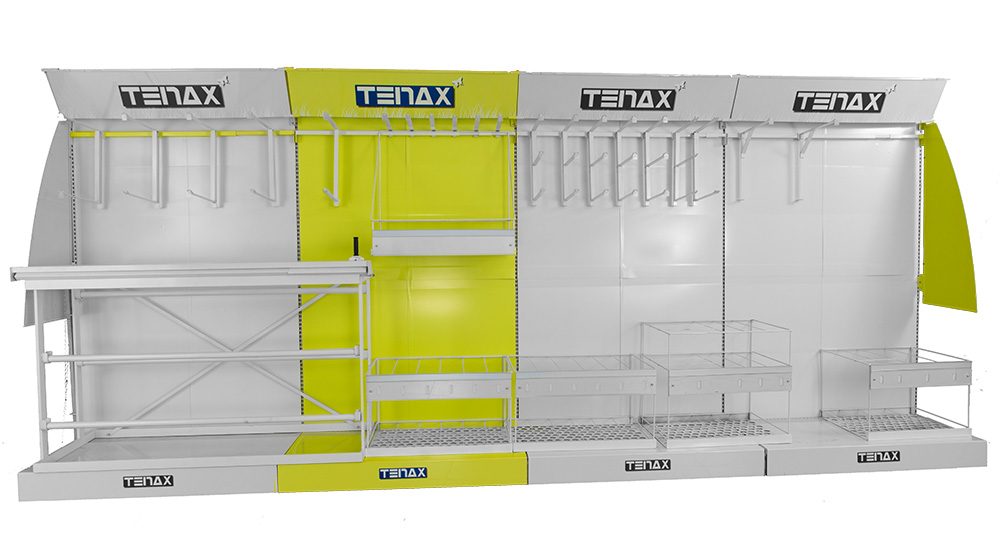 Components for creating a shelf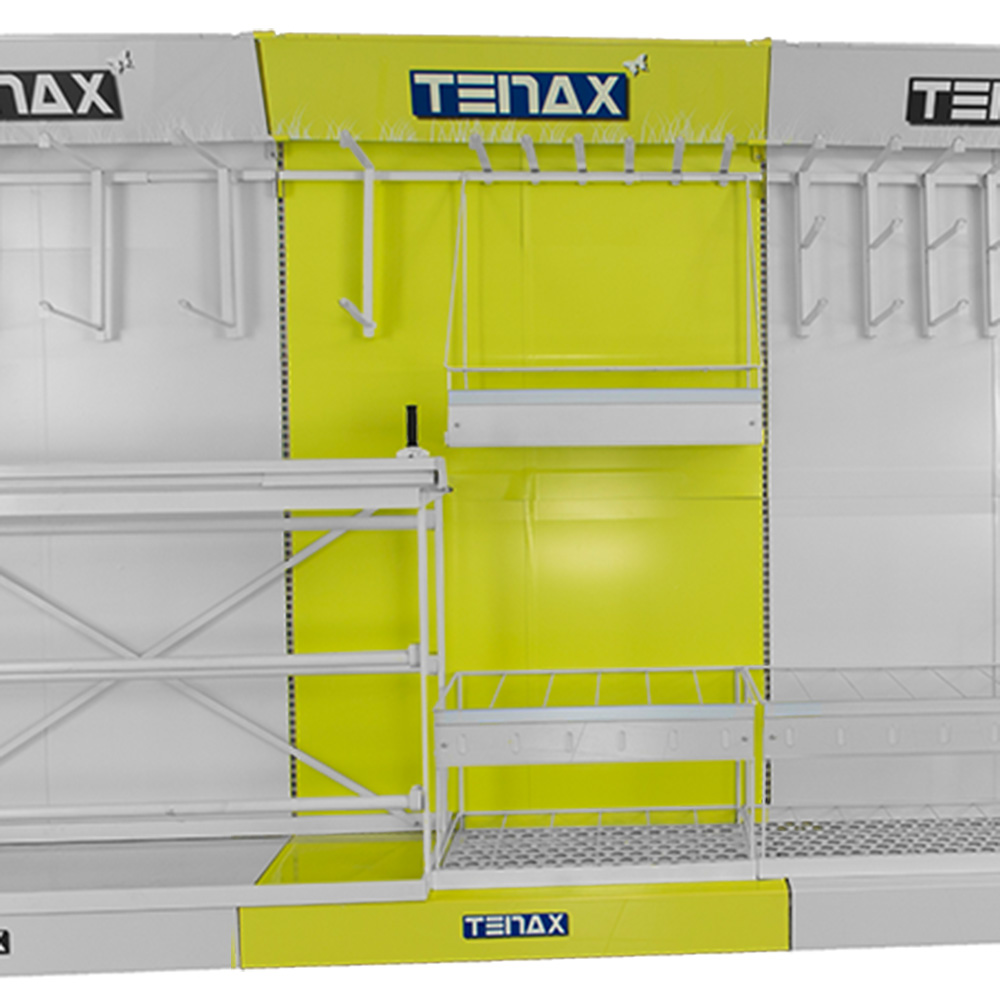 L panel with cover and magnets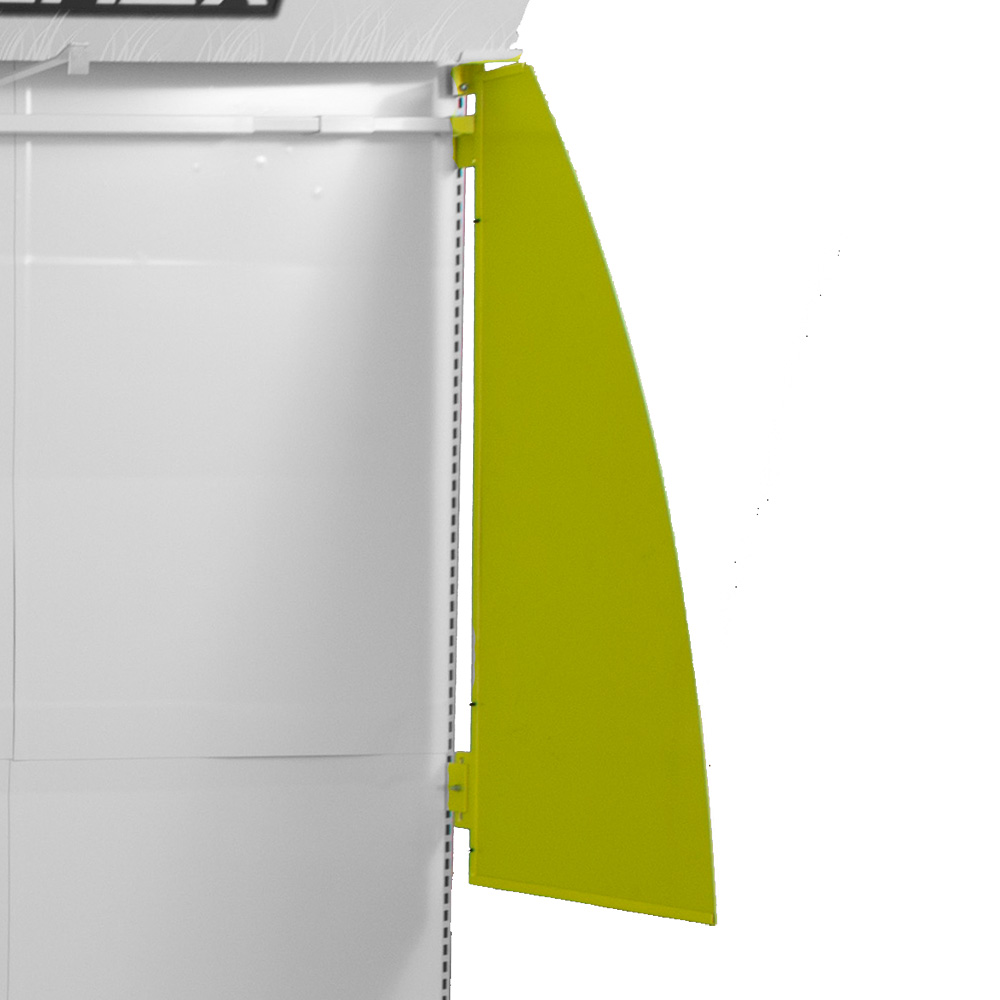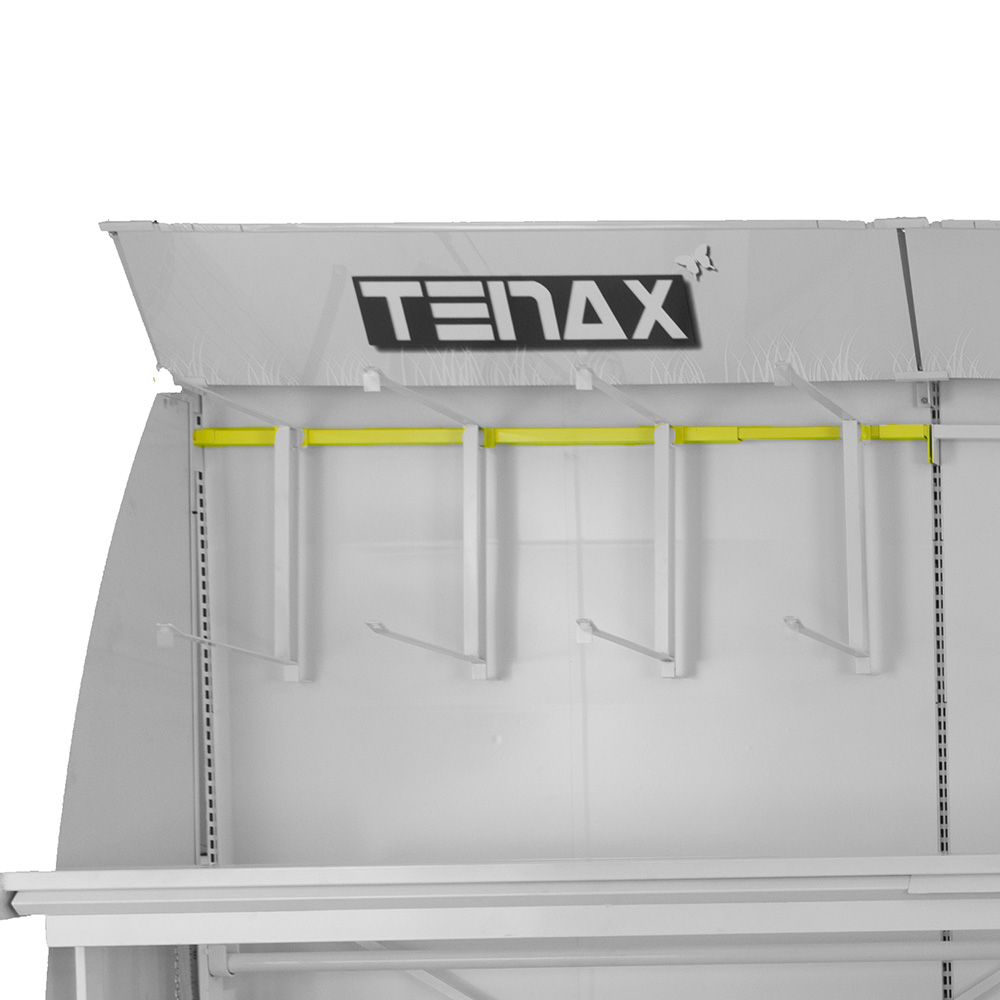 TENAX provides accessories to display products to the customer with great visual impact, enhancing the sales point.
Hooks, roll holder cage and bulk rolls display
| PRODUCT CODE | PRODUCT | INFORMATIONS |
| --- | --- | --- |
| 1A130308 | MERCH SINGLE HOOK 1 - 3 pcs | Set of 3 single hooks |
| 1A090047 | MERCH DOUBLE HOOK 2 - 5 pcs | Set of 5 duble hooks |
| 1A130309 | MERCH TRIPLE HOOK 3 - 3 pcs | Set of 3 triple hooks |
| 1A090043 | MERCH CAGE 100 - 1 pcs | 100 cm height rolls cage |
| 1A090044 | MERCH CAGE 50 - 1 pcs | 50 cm height rolls cage |
| 1A090045 | MERCH CAGE TRELLIS - 1 pcs | Cage for trellis and plant tutors |
| 1A090046 | MERCH CAGE MAXI | Cage for maxi rolls (es. NILO) |
| 1A130312 | MERCH TGM | Display TGM (cutting by metre) |
EXHIBITION MODULES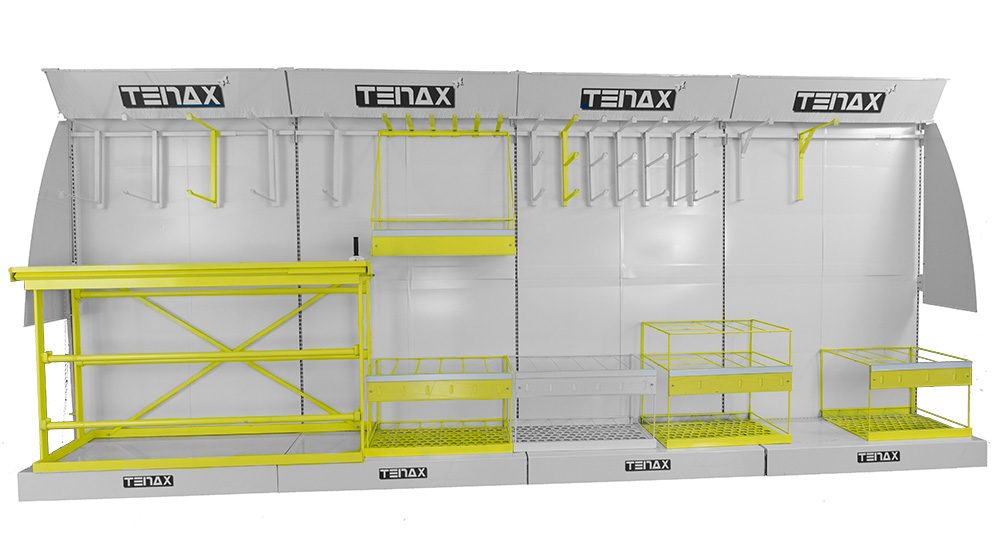 Hooks, roll holder cage and bulk rolls display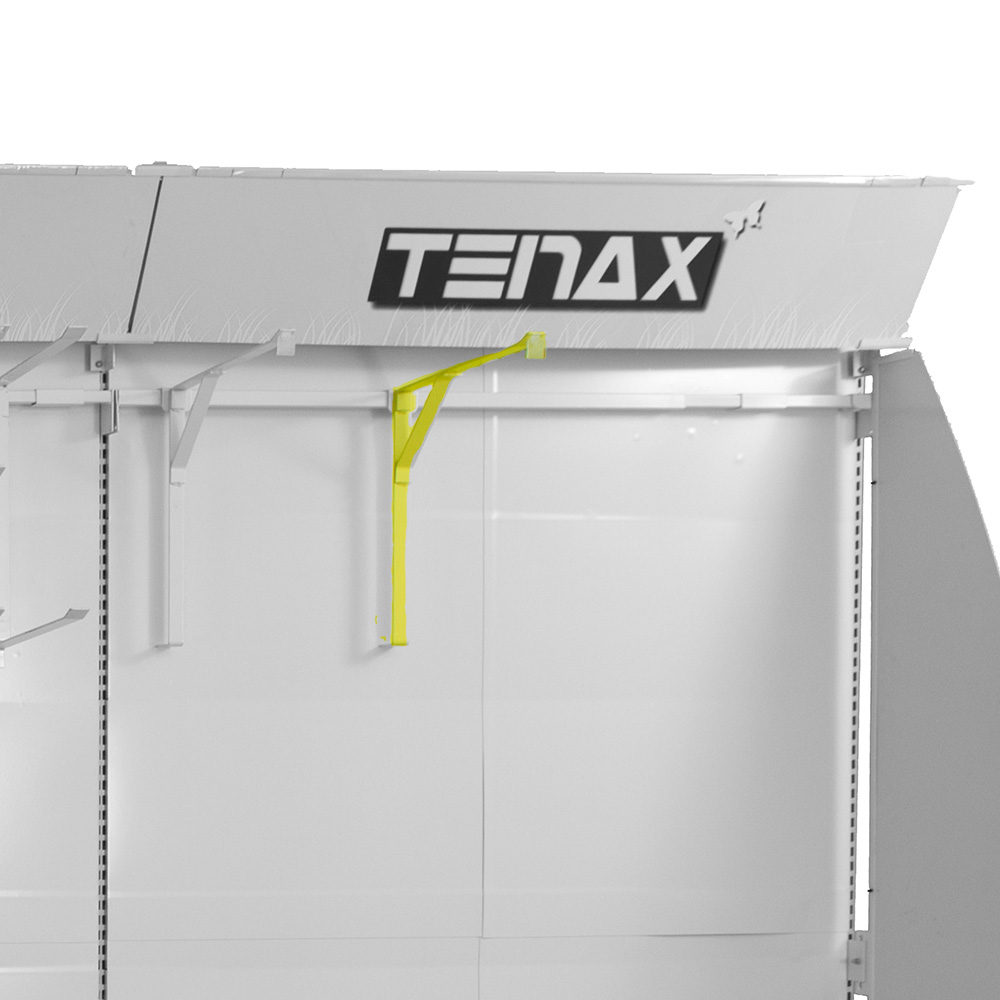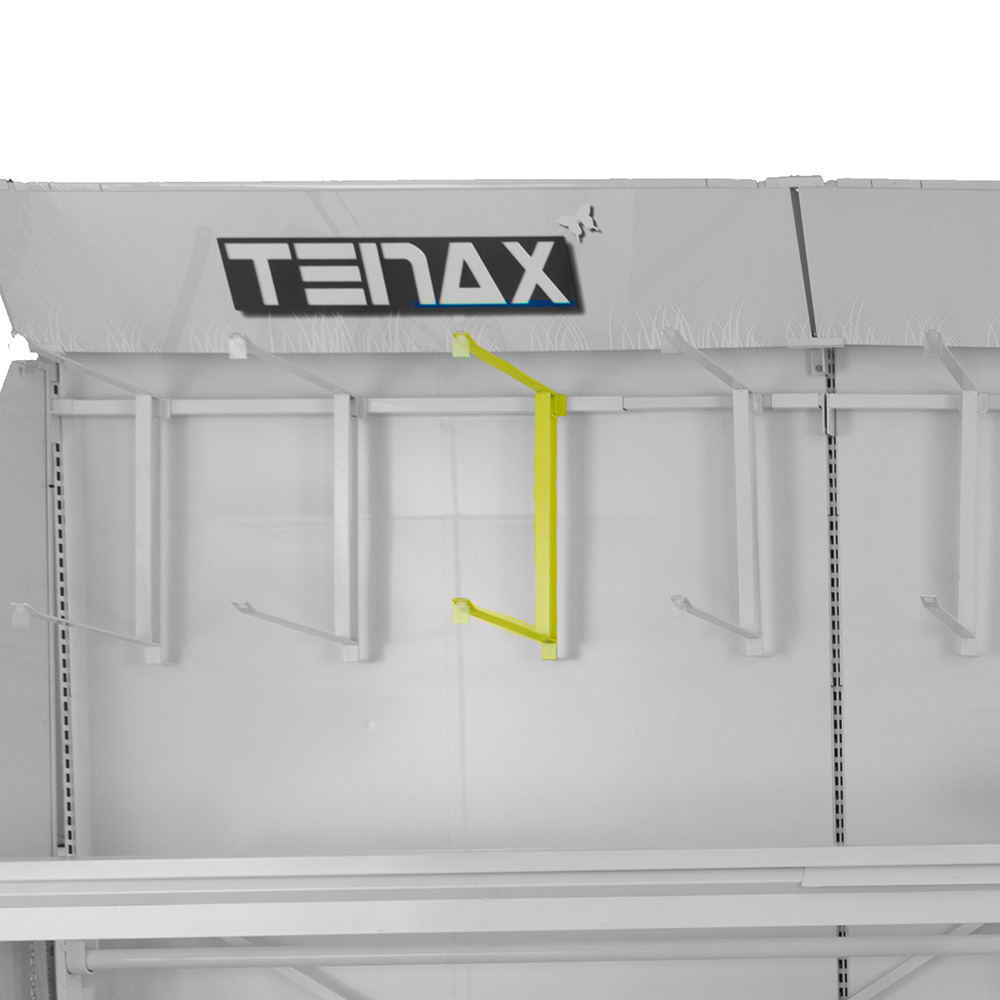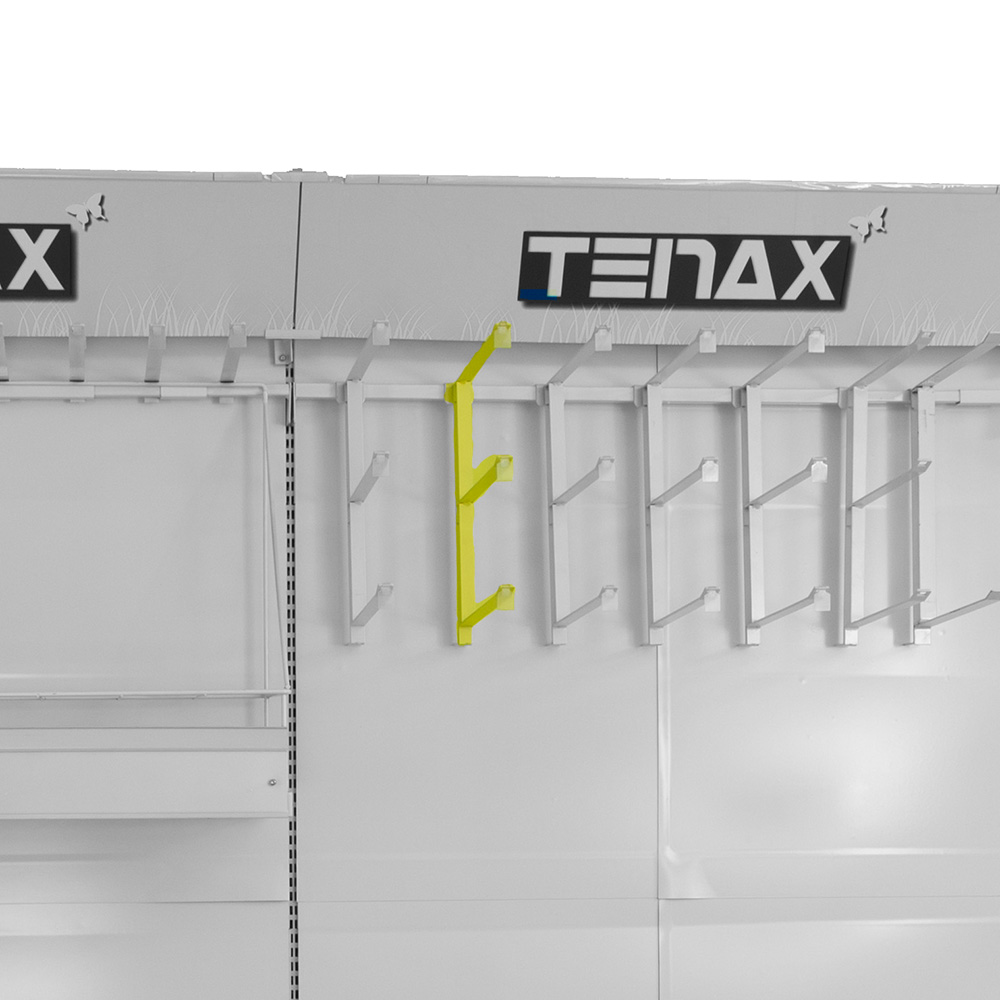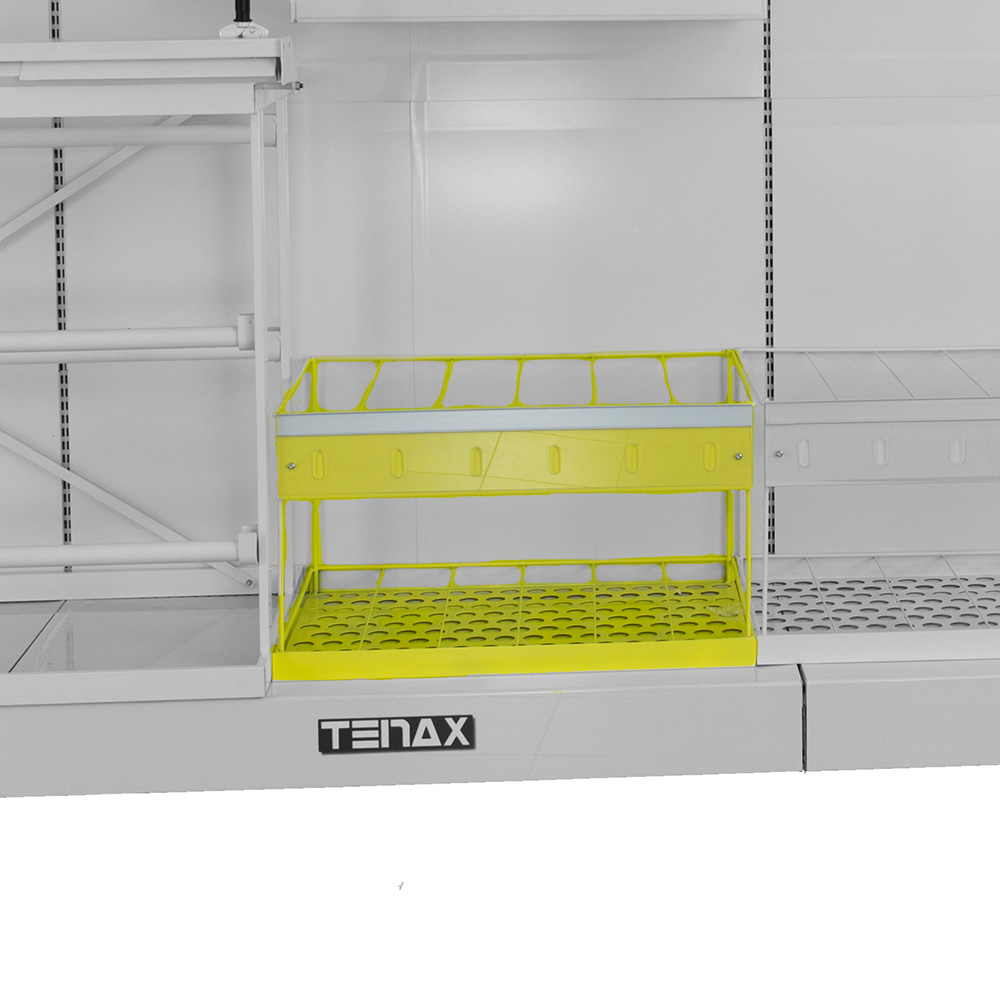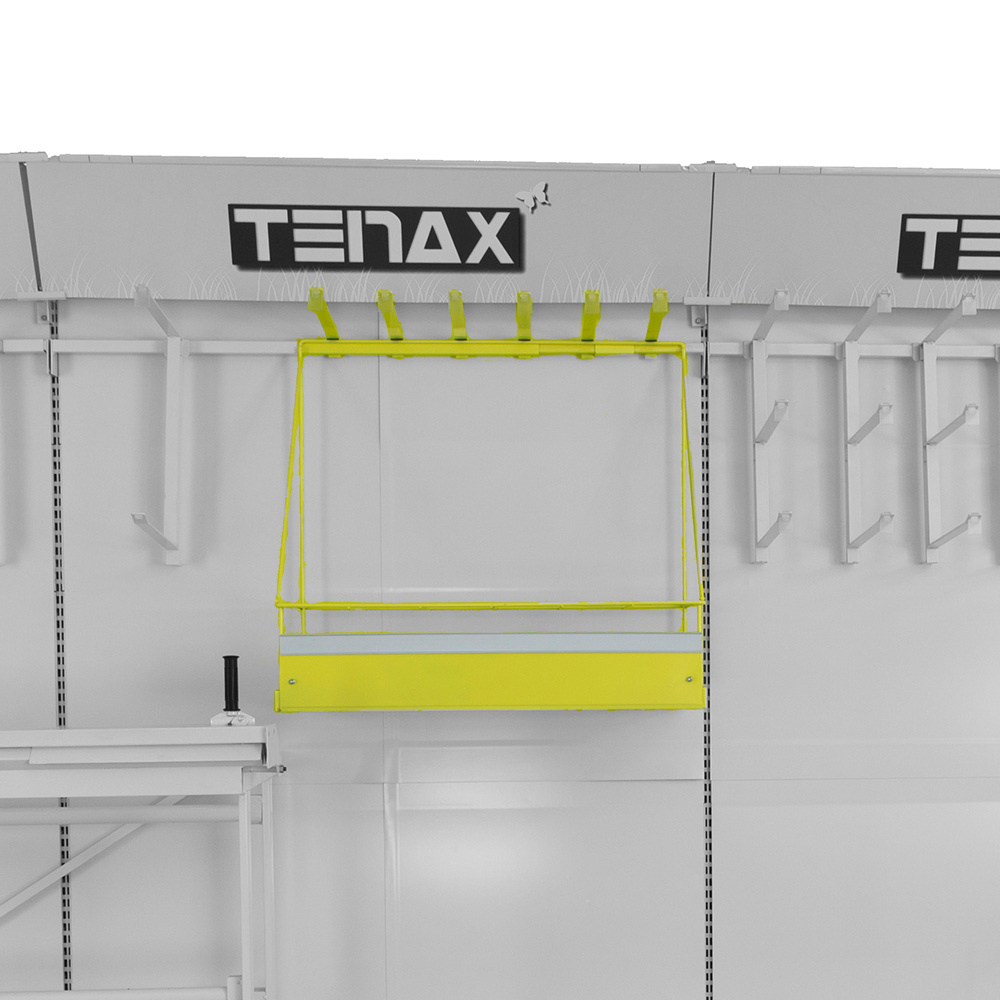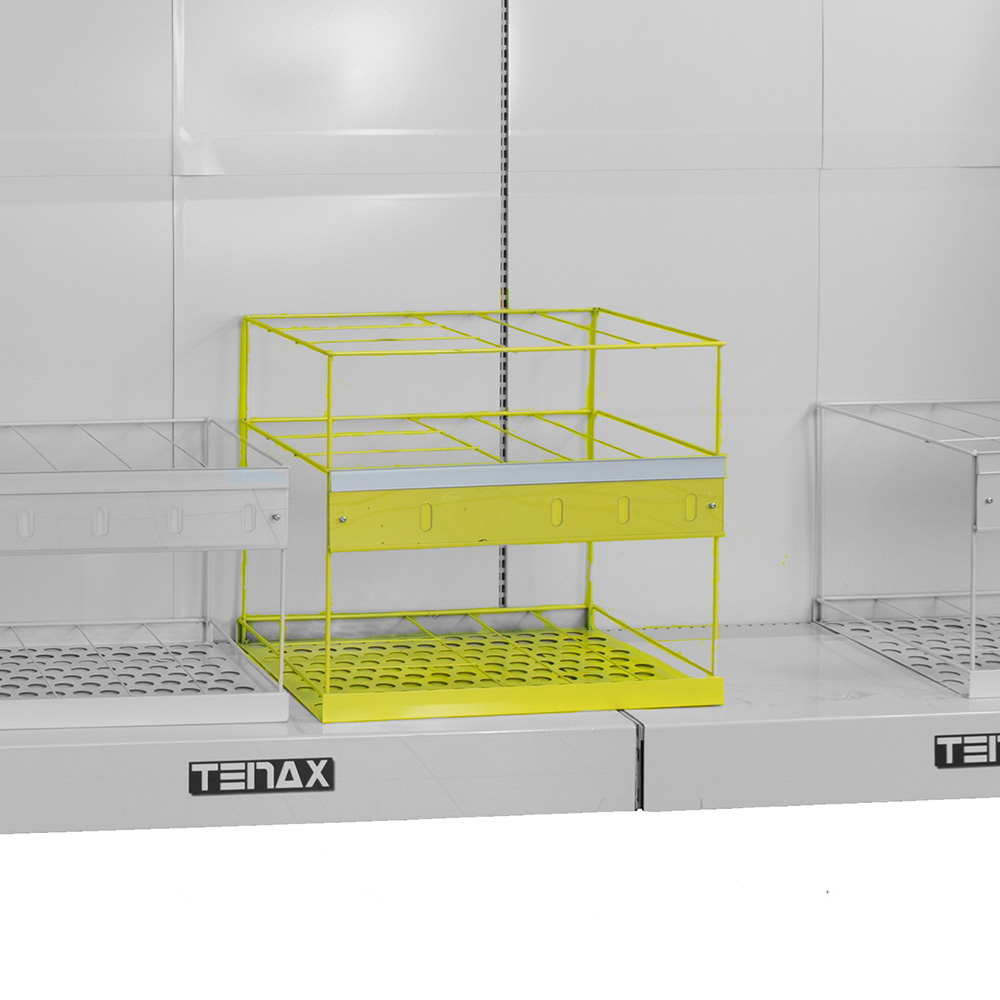 Cage for trellis and plant tutors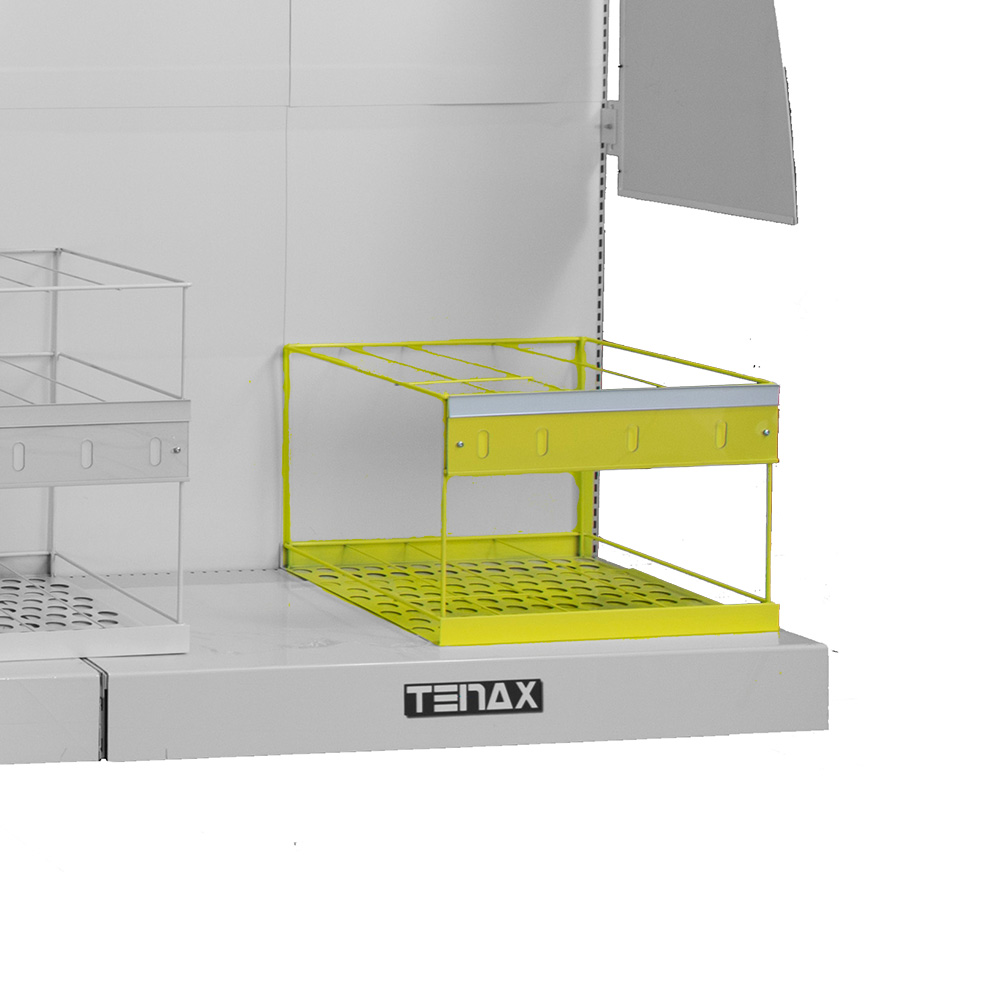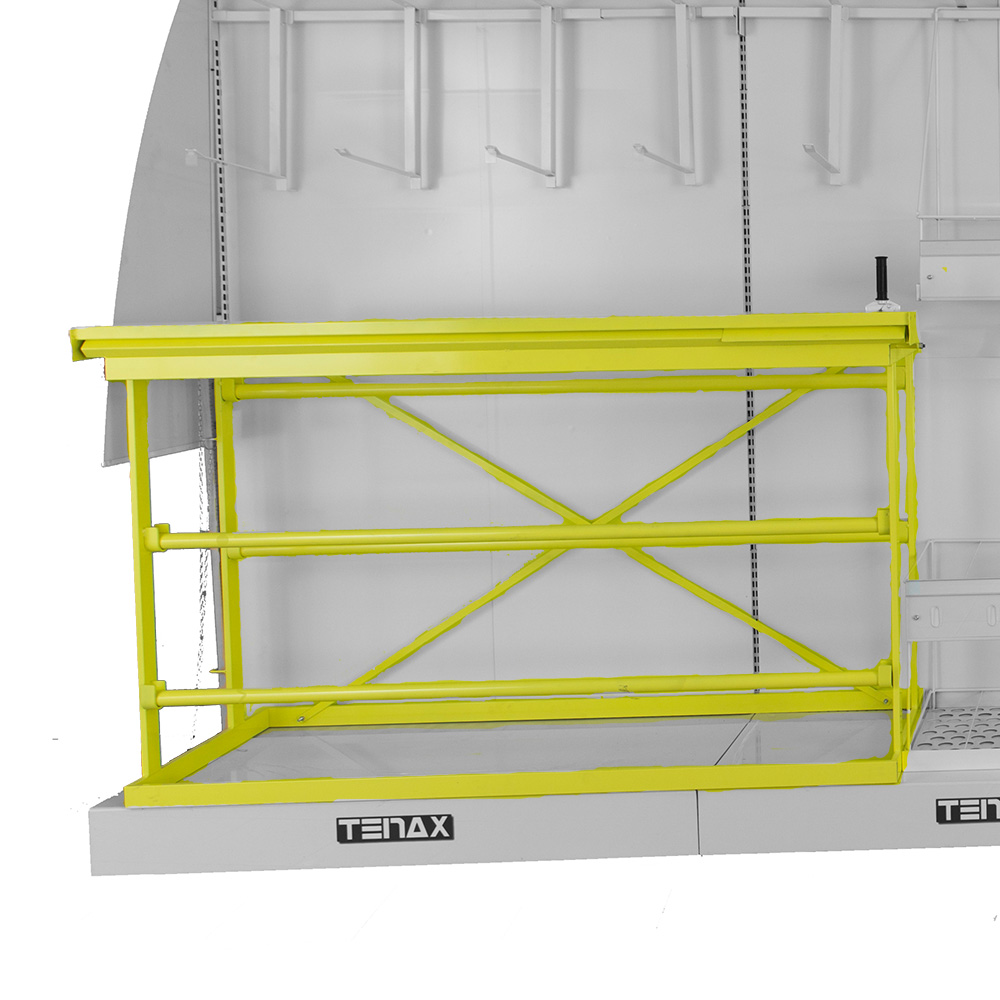 Display TGM (cutting by metre)