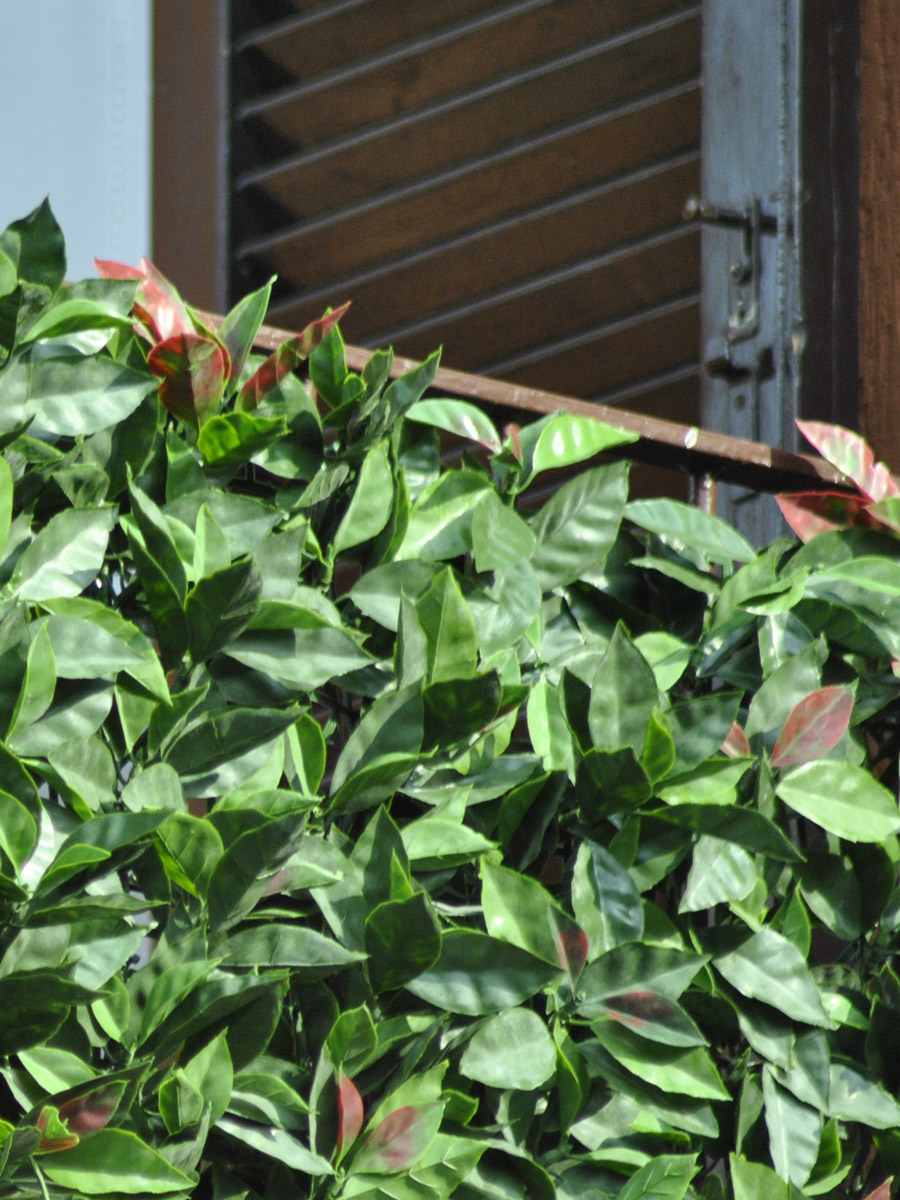 DIVY 3D PANEL PHOTINIA
Synthetic hedge with photinia leaves in interlocking modules
DIVY 3D PANEL PHOTINIA
Synthetic hedge with photinia leaves in interlocking modules
DESCRIPTION

USE-ADVANTAGES

SIZE

INSTALLATION
Natural looking privacy screen
The new Tenax DIVY 3D PANEL artificial hedges are highly decorative and very natural looking. Besides having a huge aesthetic impact, you can use them to protect your privacy without foregoing a touch of originality.
DIVY 3D PANEL PHOTINIA, thick and luxuriant like a classic garden hedge, is the ideal solution for decorating or covering fences or railings of balconies and terraces. It perfectly imitates natural hedges and is light and versatile. It decorates and at the same time screens your spaces effectively.
Features

Colours

The DIVY 3D PANEL PHOTINIA hedge is highly decorative and very natural looking. It decorates and screens spaces effectively. It is convenient, easy to install, and can be used in many ways:
To temporarily or definitively renovate or cover gates, fences, and balconies while flowers or plants are growing.
Perfect as screening for concealing parts of terraces, walls, or storage areas with a touch of style.
Artificial hedge with photinia leaves produced from Polyethylene (PE)
Support: square plastic grid
Module size: 0.5 x 1 m
Module thickness: 6/8 cm
UV treated
Very natural looking, it accurately reproduces the effect and colouration of natural hedges
Full and luxuriant, beautiful from any angle
UV resistant, it keeps its colour features over time (5 year warranty)
It does not need maintenance, it can be easily washed with water and lasts many seasons
It can be used in many ways, for indoors and outdoors, for large and small spaces
The modular system is practical and versatile, so it is easy to use and can be adjusted to obtain the desired size
Easy to install
Consumer information
| SIZE [m] | COLOUR | PACKAGING | EAN |
| --- | --- | --- | --- |
| 0,50x1 | Green/Red | Box (1 module) | 8002929126047 |
Trade information
| SIZE [m] | COLOUR | CODE | PACKS/SELLING UNIT | SELLING UNIT | SELLING UNIT/PALLET | EAN 14 |
| --- | --- | --- | --- | --- | --- | --- |
| 0,50x1 | Green/Red | 1A180284 | 4 | Box | 8 | 18002929126044 |
New packaging: thanks to its practical and captivating transparent box, the product is clearly visible inside shops and can be displayed easily, horizontally or vertically.
Installing Tenax DIVY 3D PANEL synthetic hedges is simple and intuitive:
Interlock the modules using the convenient system present on the support grid.
Fasten the hedge to the fence or the gate with Tenax FIX-TIE plastic ties, one every 20 cm approximately.
Use screws when covering a wall.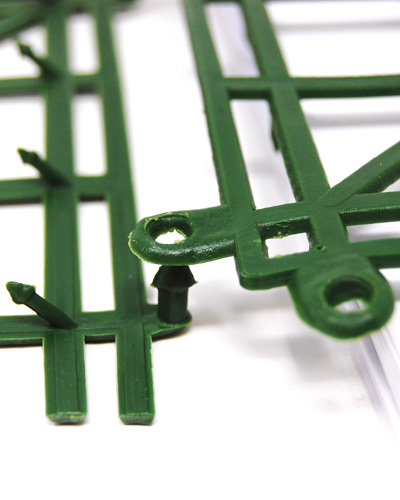 The whole range of Tenax DIVY 3D synthetic hedges does not need maintenance. Hedges can be easily washed with water. Otherwise, if you want to remove dust or dirt left by rain, gently clean the leaves with a cloth or a broom with soft bristles.