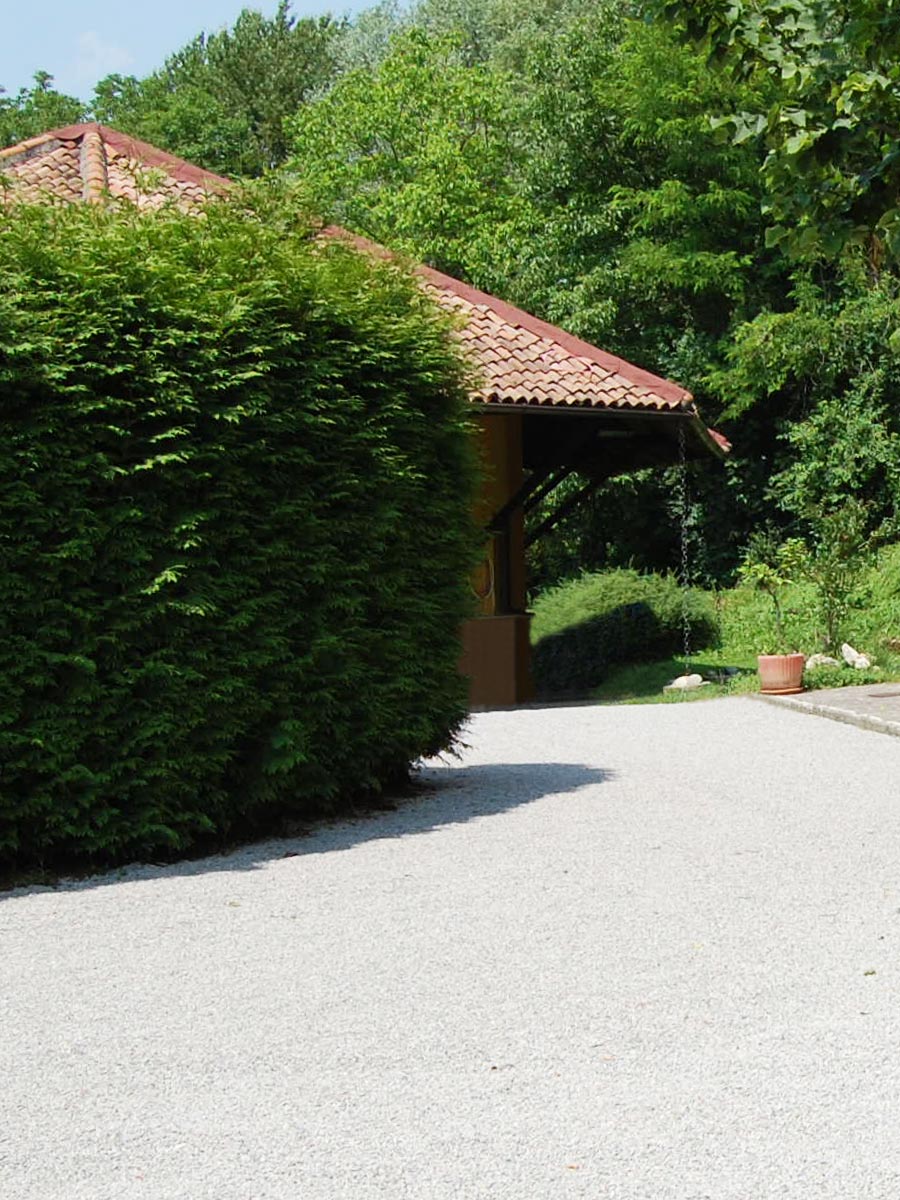 Made in Italy
GRAVEL LOCK
The solution for car parks and gravel paths
GRAVEL LOCK
The solution for car parks and gravel paths
DESCRIPTION

USE-ADVANTAGES

SIZE

INSTALLATION

download
Composite for retaining gravel
Tenax GRAVEL LOCK is made up of a cuspated HDPE grid and a 200 g/m² polypropylene non-woven fabric which is heat welded on the bottom. Using this composite, you can build draining and stable gravel pavements suitable for vehicular and pedestrian traffic.
Therefore, the final surface delivers the same features and performance as a road surface while keeping the ground drainage capacity unchanged.
Moreover, the non-woven fabric on the bottom prevents soil and gravel from mixing over time due to precipitation and stress caused by the passage of vehicles and pedestrians.
Tenax GRAVEL LOCK is a good alternative to classic grids for retaining gravel. It is easier and quicker to install because it is provided in rolls. Moreover, its infilling requires 1/3 of the gravel ensuring an excellent aesthetic result.
Features

Colours

Tenax GRAVEL LOCK is ideal for creating draining and stable gravel floors for pedestrian and vehicular passage.
Private and public parking areas
Driveways
Bike paths
Roof gardens and terraces
HDPE cuspated grid + PP non-woven fabric
Weight: 1700 g/m²
Thickness: 14 mm
Draining
Excellent compressive strength and resistant to weather elements
Easy and quick to install in comparison with classic grids
Excellent aesthetic effect when completed
No maintenance required
It requires less gravel than grids (about 30 kg/m²)
Practical and safe
Trade information
| SIZE [m] | COLOUR | CODE | SELLING UNIT | SELLING UNIT/PALLET | EAN |
| --- | --- | --- | --- | --- | --- |
| 1,50 x 20 | Charcoal/White | 1A180471 | Roll | - | 8002929127228 |
Create a compact and draining subgrade about 10 cm high (crushed stone or gravel)
Compact and level the bottom surface
Lay GRAVEL LOCK, use flat-head nails to fix it to the ground
Fill the meshes with 2/6 mm gravel and compact it manually (vibrating plate or brush with hard bristles)
2. Car parks and roads accessible to vehicles
Create a compact and draining subgrade at least 15 cm high (crushed stone or gravel)
Compact and level the bottom surface
Lay GRAVEL LOCK, use flat-head nails to fix it to the ground
Fill the meshes with 2/6 mm gravel and compact it manually (vibrating plate or brush with hard bristles)
Laying mode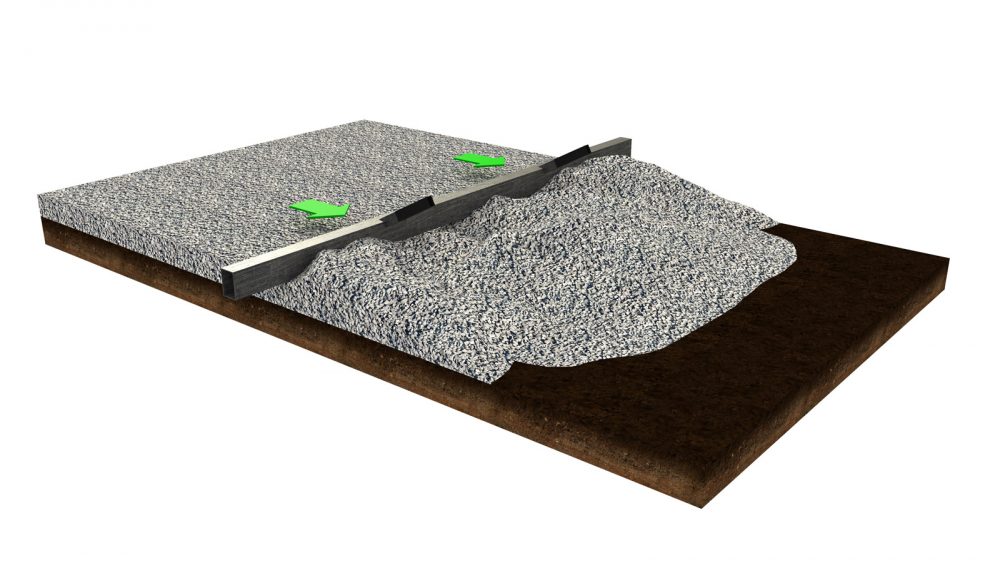 Creation of the draining substrate (mixed granular)
Surface compaction and levelling
Laying the roll of GRAVEL LOCK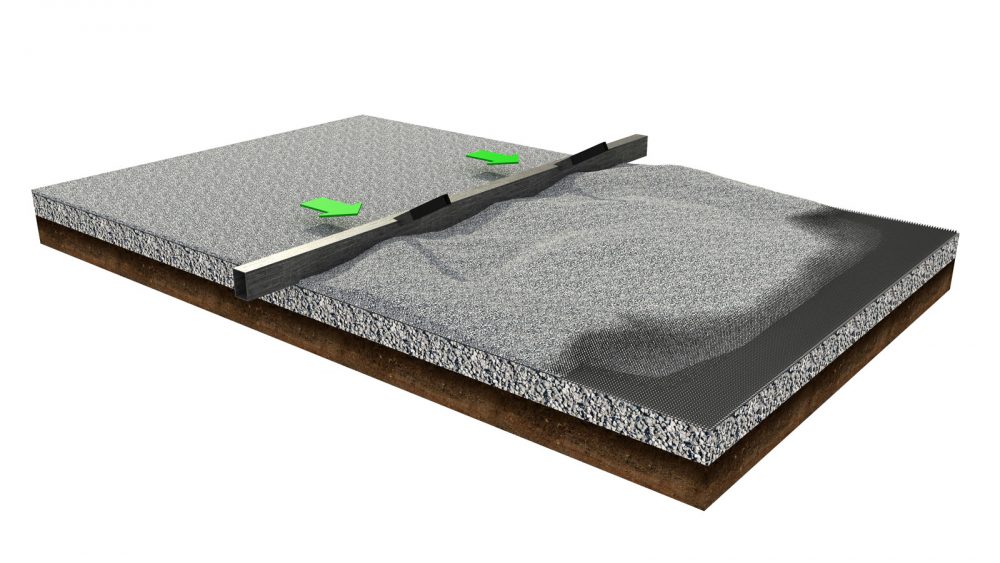 Fill the mesh with 2/6 mm gravel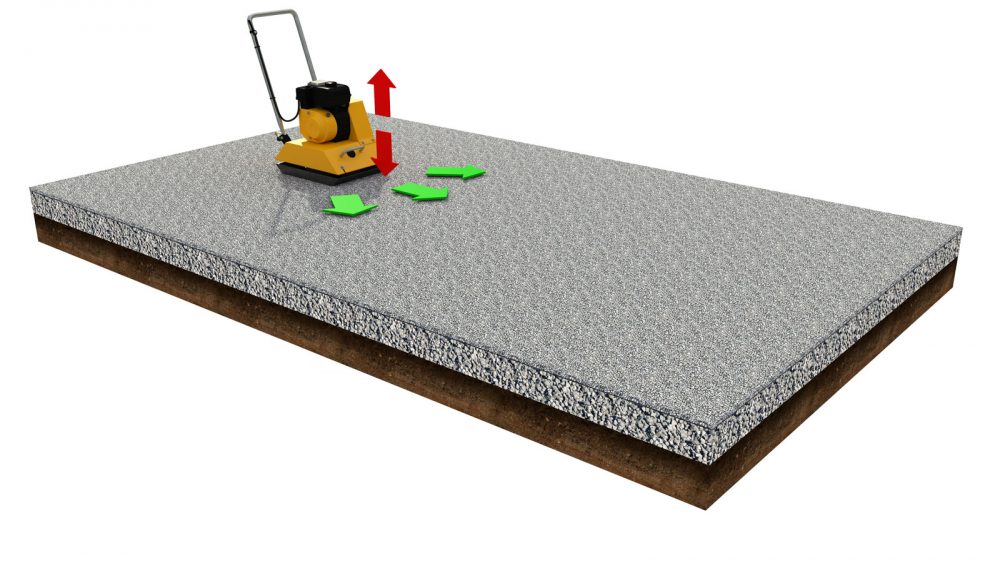 Proceed with the compaction of the surface layer