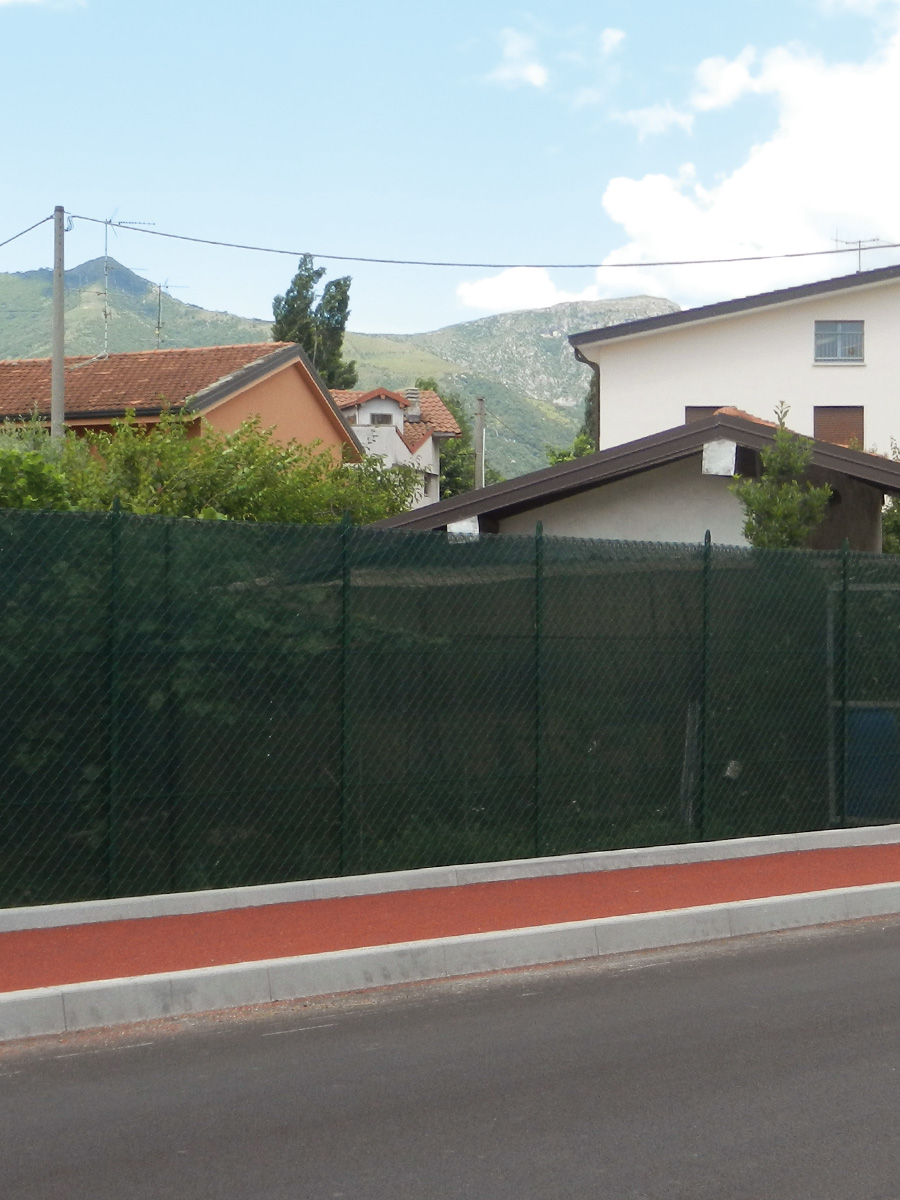 JAMAICA
Shading woven net
JAMAICA
Shading woven net
DESCRIPTION

USE-ADVANTAGES

SIZE

INSTALLATION

download
Shading and privacy screening
Woven net with flat threads and UV treated. It is light and inexpensive, as well as resistant and run-proof. It can be used to screen from view and sunlight, where a lower screening is needed. This product is cost-effective and long-lasting.
Features

Installed on fences as privacy screen
Shading net to screen and protect from the sun
Woven net with flat thread
UV treated
Run-resist
Provided with buttonholes for net fastening
Trade information
| SIZE [m] | COLOUR | CODE | SELLING UNIT | SELLING UNIT/PALLET | EAN 13 |
| --- | --- | --- | --- | --- | --- |
| 1,50 x 100 | Green | 1A050356 | Roll | 36 | 8002929073440 |
| 2,00 x 100 | Green | 1A050357 | Roll | 18 | 8002929073457 |
| 4,00 x 100 | Green | 1A050359 | Roll | 9 | 8002929073471 |
The JAMAICA woven net is easy to cut and install thanks to the Tenax accessories: clips, ties or metal wire.
Stretch a support metal wire along the fence and unroll the woven net. Fasten the screening mesh to the metal wire with Tenax clips, available in green or black. Otherwise, ties or metal wire can be used.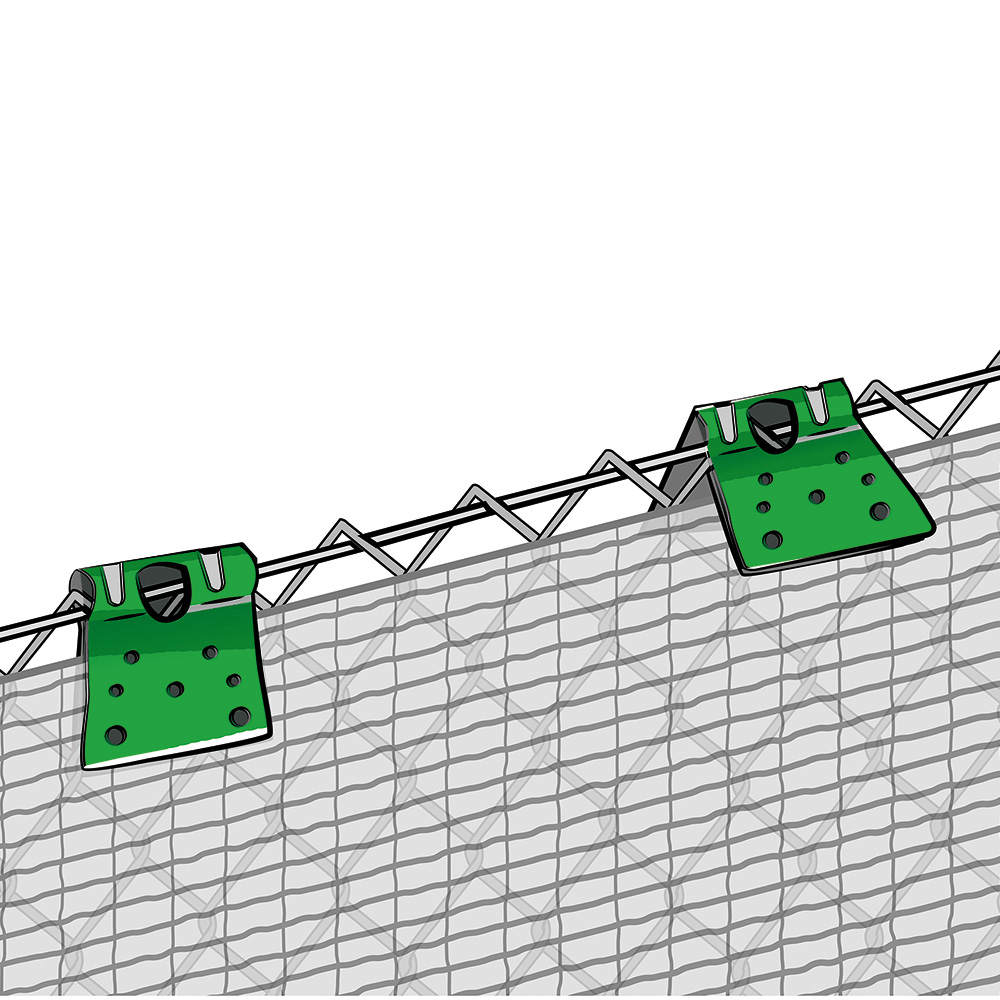 The JAMAICA woven net can be fixed with the Tenax FIX-TIE plastic ties, available in different colours and sizes. Put a tie every 30/40 cm approximately. Otherwise, you can use the galvanized metal wire.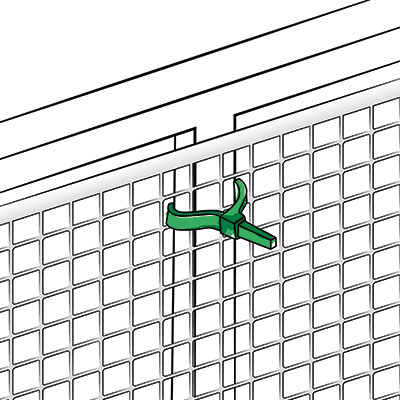 Use the Tenax STAPLES for installing the mesh on wood fences, stakes or delimitations.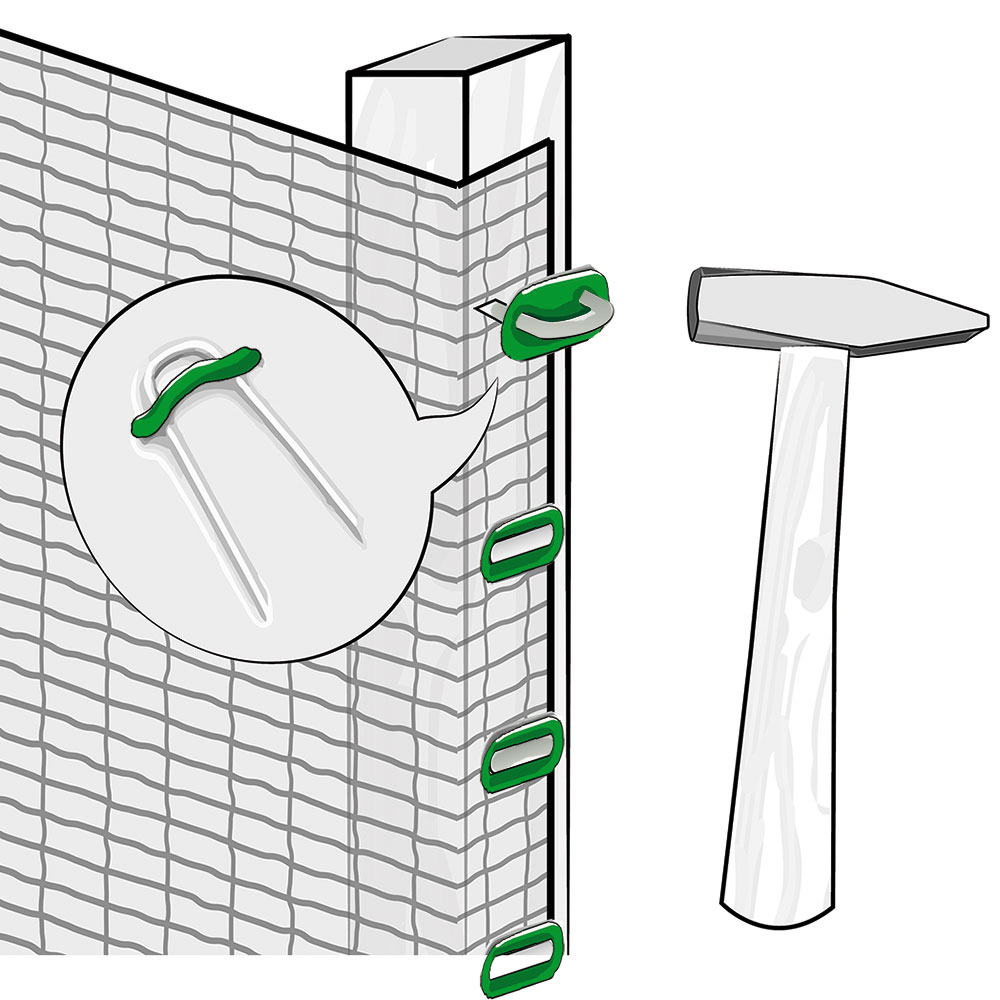 The TENAX screening meshes can be installed horizontally to create pleasant shaded areas. These can be permanent for outdoor areas or temporary for campsites.