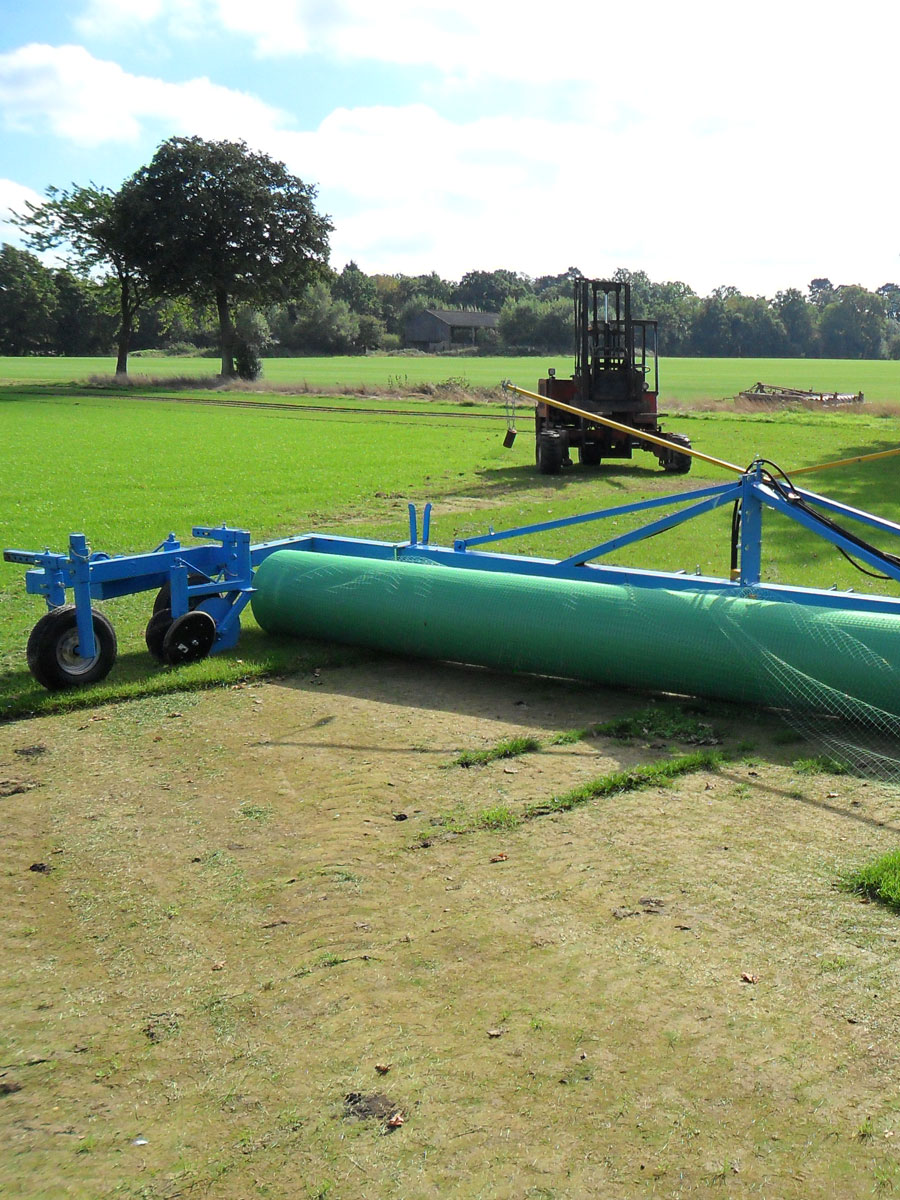 RADIX
Light weight netting for turf rolls production
overview

Measures

Advantages

download
TENAX RADIX is an extruded net made of polypropilene specially conceived to increase the productivity and the quality of sod. The use of TENAX RADIX considerably reduces the time normally required for turf production.
This bi-oriented (stretched) product is extremely light (just 7 g/m2) but at the same time very strong.
TENAX RADIX must be simply unrolled on the ground before sowing. A thin layer of soil will be then laid over. The growing process will start soon. As the seedlings germinate and the roots grow, rhizomes intertwine with the netting to bild a stronger structure. This allows early harvesting and stronger sods.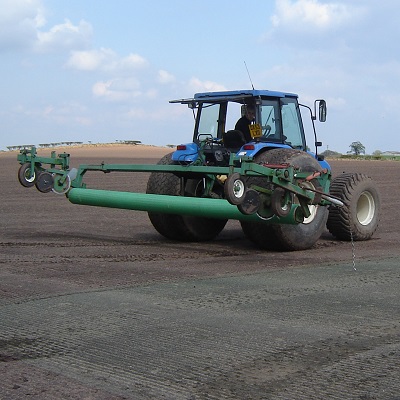 Measures
| ARTICLE | MESH SIZE [mm] | WIDTH [m] | LENGHT [m] | ROLL DIAMETER [m] | WEIGHT [g/m2] |
| --- | --- | --- | --- | --- | --- |
| RADIX | 35 x 20 | 4,72 | 3048 | 0,33 | 7,0 |
| RADIX | 35 x 20 | 4,72 | 7620 | 0,50 | 7,0 |
| RADIX | 35 x 20 | 5,25 | 7620 | 0,50 | 7,0 |
| RADIX | 35 x 20 | 5,85 | 7620 | 0,50 | 7,0 |
| RADIX PLUS | 35 x 20 | 5,25 | 7620 | 0,52 | 8,0 |
| RADIX PLUS | 35 x 20 | 5,85 | 7620 | 0,52 | 8,0 |
| RADIX 9 | 45 x 20 | 4,72 | 3048 | 0,33 | 7,0 |
| RADIX 9 | 45 x 20 | 4,72 | 7620 | 0,46 | 7,0 |
Advantages