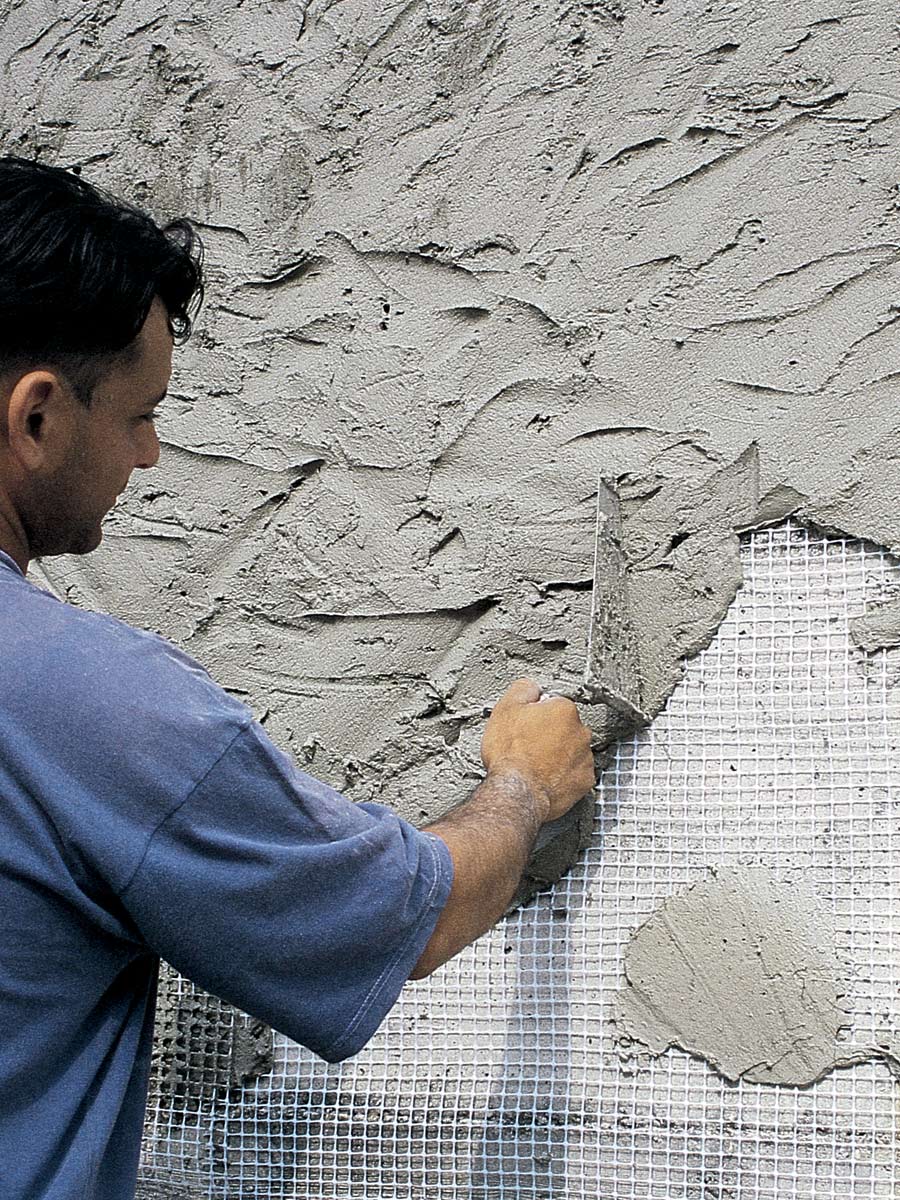 Made in Italy
ARMAFLEX
Plaster-supporting polypropylene mesh
ARMAFLEX
Plaster-supporting polypropylene mesh
DESCRIPTION

USE-ADVANTAGES

SIZE

INSTALLATION

download
Plaster and aggressive environments
The Tenax ARMAFLEX bi-oriented plaster-supporting mesh performs an important action that prevents cracks and plastic settlement cracking and provides high ductility because it withstands strong deformations, thus ensuring higher resistance to plaster subject to considerable movements. It is chemically resistant in any mixture and in chemical aggressive environments.
Suitable for plaster with a thickness varying from 1 to 3 cm.
Features

Plaster on coverings subject to potential detachment
Damaged ceilings of attics
Walls made of solid bricks, stones and clay, tuff, or damaged concrete
Walls with irregular surfaces (e.g. depressions higher than 20 mm)
Walls in thermo bricks. For plaster thicker than 3 cm we advise to use RF 1 and RF 2.
Light and flexible
Resistant
Chemically inert
Mesh: 12 x 15 mm
Easy to install
Lightness and flexibility
Trade information
| SIZE [m] | COLOUR | CODE | SELLING UNIT | SELLING UNITS/PALLET | UdV/PALLET | EAN 13 |
| --- | --- | --- | --- | --- | --- | --- |
| 1,00 x 50 | White | 60350251 | Box | 4 | 9 | 8002929047168 |
Prepare the underlying surface making it as even as possible
Apply the first layer of plaster
Otherwise, paste the net to the underlying support
Place the net overlapping the edges at least 10 cm
Skim coat the finishing layer covering the net completely