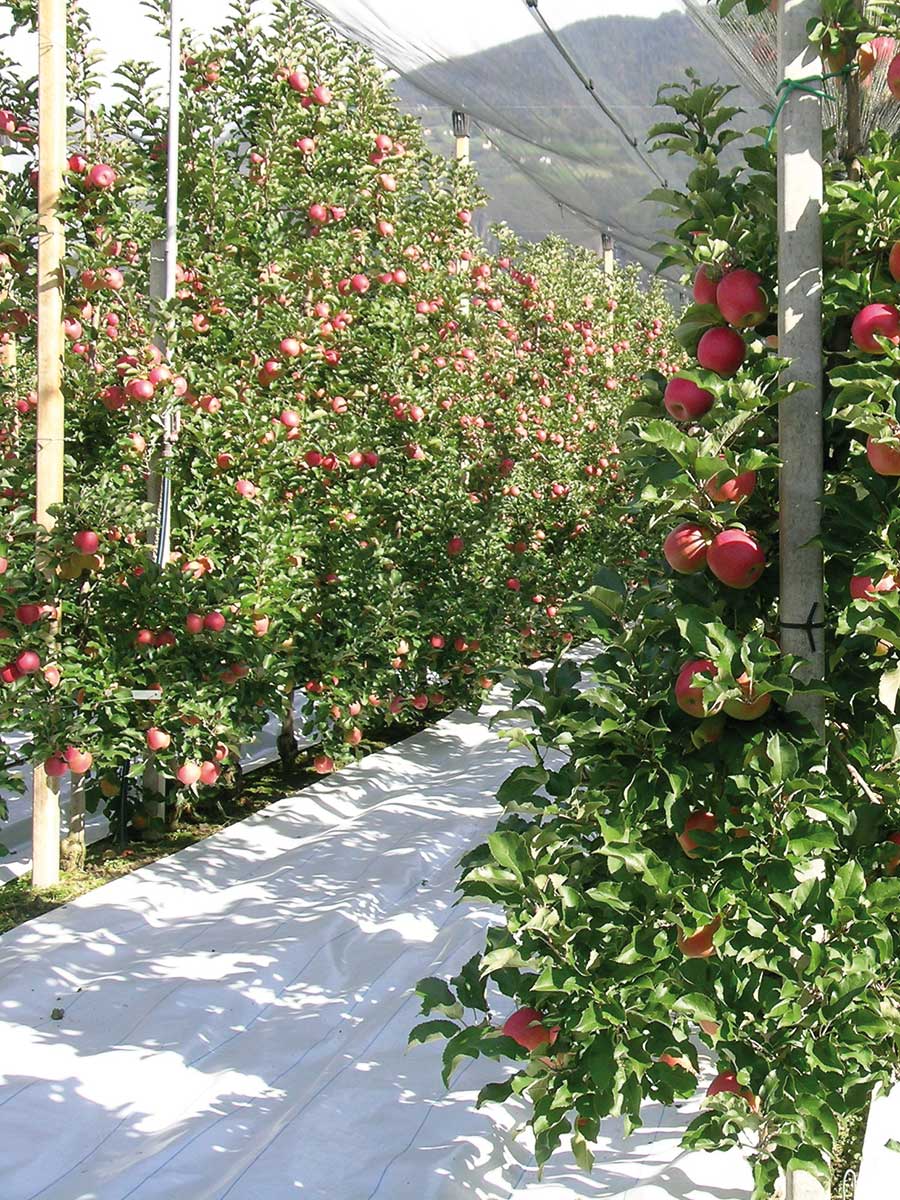 Made in Italy
COVER PRO WHITE
Professional white weed control fabric
COVER PRO WHITE
Professional white weed control fabric
DESCRIPTION

USE-ADVANTAGES

SIZE

download
COVER PRO WHITE partly prevents weeds from growing. It is mainly used to reflect sunlight or combined with a black mulching fabric. Laid on the ground between the rows of orchards, it reflects the sunlight and accelerates the ripening of fruits that grow on the lowest branches of the plants. Usually shaded by upper leafage, fruit that grows on the lowest branches colours and ripens in a more natural and homogeneous way. Therefore, fruits can be harvested earlier and this process is enhanced because it can be performed at the same time both for the high and low parts of the plants, thus the results are clearly more satisfying. With vertical green lines every 25 cm.
The product can deteriorate if in contact with pesticides or weedkillers with a high sulphur concentration (80%).
Features

With a thick but permeable mesh, the white-coloured COVER PRO reflects solar radiation, therefore fruits ripen more rapidly and uniformly (also on the bottom). Moreover, the white colour limits temperature rise and is therefore particularly suitable for soilless cultures.
Polypropylene mat with thick mesh
Weight: 105 g/m²
100% virgin raw material
High UV resistance for maximum strength and colour stability
Its white colour reflects sunlight and speeds up crop growth
Micro-perforation guarantees excellent permeability, preventing weeds from growing
With vertical green lines every 25 cm
Quality Made in Italy
Fruits on the lowest branches ripen homogeneously
Fruits can be harvested earlier and this process is enhanced
It does not deform, does not tear, is very durable and can be walked on
It is long-lasting and can be reused
Practical and easy to install, it can be moved quickly between the rows
| SIZE [m] | COLOUR | CODE | SELLING UNIT | SELLING UNIT/PALLET | EAN |
| --- | --- | --- | --- | --- | --- |
| 2,10x100 | White | 73050211 | Roll | 25 | 8002929030528 |
| 3,30x100* | White | 73050631 | Roll | - | 8002929056108 |