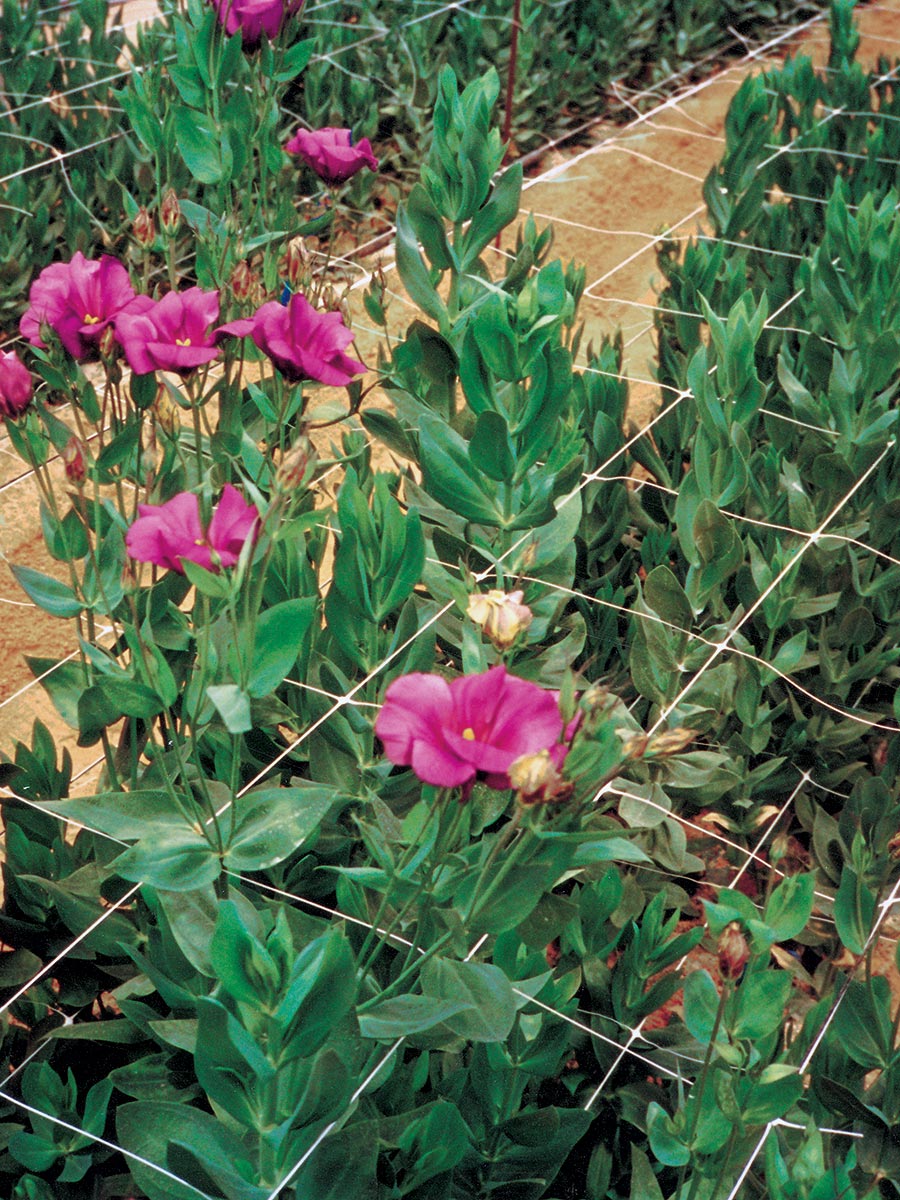 Made in Italy
HORTONOVA
Mesh for floriculture
DESCRIPTION

USE-ADVANTAGES

SIZE

INSTALLATION

download
TENAX HORTONOVA is the polypropylene mesh that has revolutionised the cut flower cultivation system. It has replaced metal mesh and iron trellises and perishable materials such as bamboo reed or wood, traditionally used to create support and separation frames.
Features

The TENAX HORTONOVA polypropylene mesh is used, laid horizontally, for the cultivation of cut flowers.
Perfect for the cultivation of many varieties of flowers: carnations, chrysanthemums, daisies, gladioli, lilies, orchids, roses, snapdragons.
Manufactured in top quality polypropylene with the exclusive dual stretching extrusion process that ensures optimum strength and duration over time
Light and easy to install
UV treated
Resistant to bacteria, chemical agents and mould
Increased production value, since the flowers grow healtier (bacteria does not deposit on mesh), more regular and straighter
Faster cut and harvest
It optimises space
It improves plant development and distribution
Considerably less labour compared to using raffia and metal wire
The advantages of Made in Italy
TENAX HORTONOVA net has been submitted to an accelerated ageing laboratory test. The test has simulated 2 years of exposure to an average sun radiation of 5.500 MJ (mega joule)/m², the equivalent to the Mediterranean Basin climatic conditions. The test has achieved extraordinary results: the transversal thread has maintained the 85% of its initial tensile strength, while the longitudinal thread has performed even better showing no decay.
Once more the leader quality of HORTONOVA and the MADE In ITALY win on all the competitors!
| SIZE [m] | TYPE | SQUARE | COLOUR | CODE | SELLING UNIT | SELLING UNIT/PALLET | EAN |
| --- | --- | --- | --- | --- | --- | --- | --- |
| 0,34x1000 | 3FG | 2 | White | 58012503 | Roll | 64 | 8002929008893 |
| 0,51x1000 | 4FG | 3 | White | 58012504 | Roll | 28 | 8002929008909 |
| 0,68x1000 | 5FG | 4 | White | 58012505 | Roll | 26 | 8002929008916 |
| 0,85x1000 | 6FG | 5 | White | 58012506 | Roll | 16 | 8002929008923 |
| 1,02x500 | 7FG | 6 | White | 58012007 | Roll | 30 | 8002929008831 |
| 1,02x1000 | 7FG | 6 | White | 58012507 | Roll | 20 | 8002929008930 |
| 1,19x500 | 8FG | 7 | White | 58012008 | Roll | 30 | 8002929008848 |
| 1,19x1000 | 8FG | 7 | White | 58012508 | Roll | 20 | 8002929008947 |
| 1,00x1000 | 9FGPO | 8 | White | 58014509 | Roll | 20 | 8002929009180 |
| 1,12x1000 | 10FGPO | 9 | White | 58014510 | Roll | 20 | 8002929009197 |
| 1,25x1000 | 11FGPO | 10 | White | 58014511 | Roll | 20 | 8002929009203 |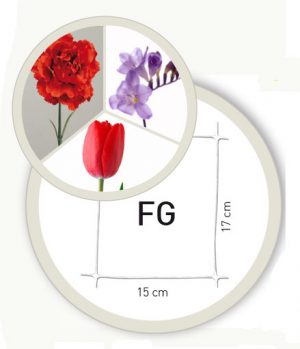 HORTONOVA FG (Carnation, tulip, freesia)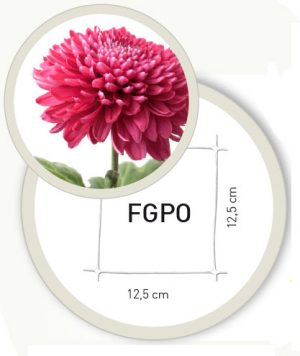 HORTONOVA FGPO (Chrysanthemum)

FH, FB and FS avaible on request in various heigts
Stretch the TENAX HORTONOVA network horizontally and fasten it to transverse posts placed on the heads and intermediate posts positioned along the sides of the parcel, two to five meters apart, depending on the type of cultivation
During the various development and growth phases, continue to horizontally lay the mesh to create layers