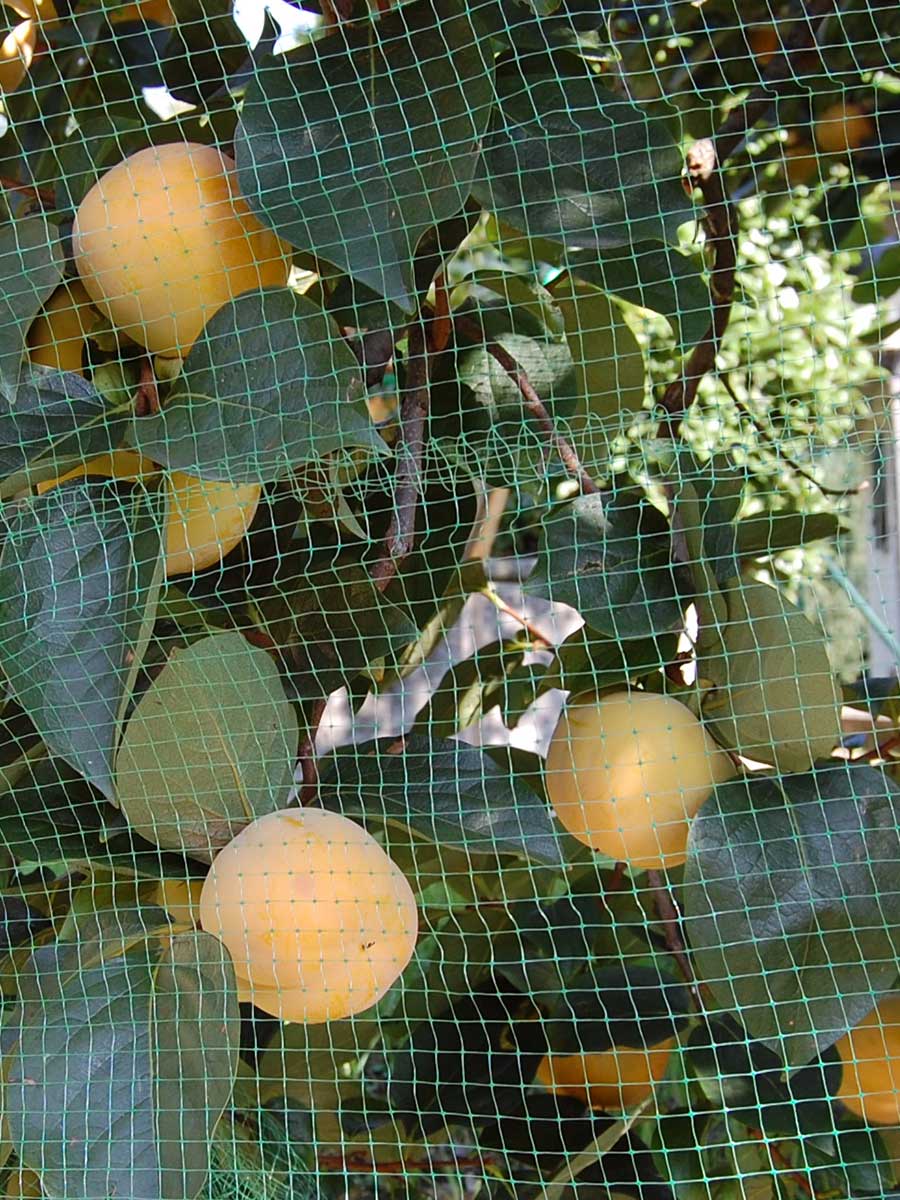 Made in Italy
DESCRIPTION

USE-ADVANTAGES

SIZE

INSTALLATION
Voracious birds are a common problem when cultivating fruits and vegetables. Birds do harm both on the ground and on trees: they dig up seeds, peck buds and steal fruits. In order to avoid that harvests are damaged or destroyed, it is essential to use protection systems, such as TENAX anti-bird nets, which effectively protect against birds without impeding or limiting natural biological growth processes. Therefore, these systems can be used only to protect crops and not to capture birds.
ORTOFLEX is a square mesh made with TENAX unique extrusion and stretching process that ensures optimum strength and duration. Easy and quick to install, it is permeable to water, light and air. If put on structures or directly on crops, it protects seeds, vegetables and fruit trees from birds without harming them. Light yet resistant, it can be easily installed.
Features

TENAX ORTOFLEX is used to protect fruits, seeds and crops from birds.
It can be installed on a support structure or directly laid on crops or crowns of trees.
It is made with TENAX unique extrusion and stretching process that ensures optimum strength and duration.
UV treated, it keeps its features unaltered over time
Light yet resistant
Made of PP (polypropylene)
Square mesh: 10×12 mm
Light, they do not damage crops
Run-resist
Easy to install and long-lasting
They ensure excellent ventilation and do not obstruct the passage of light
They do not harm birds: they repel but not trap them
Non-toxic, they do not alter the flavour of fruits
| SIZE [m] | COLOUR | CODE | SELLING UNIT | SELLING UNITS/PALLET | EAN |
| --- | --- | --- | --- | --- | --- |
| 2,00x500 | Green | 56153009 | Roll | 54 | 8002929008343 |
| 4,00x250 | Green | 56303009 | Roll | 28 | 8002929008404 |
| 4,80x200 | Green | 56353009 | Roll | 16 | 8002929008411 |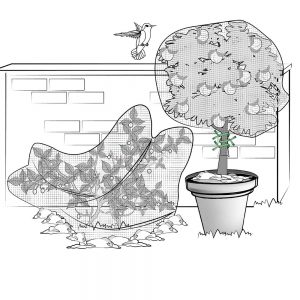 Lay the net directly on crops or fruit trees. If needed, fasten the fabric with the specific TENAX TWINE.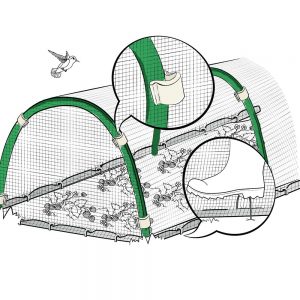 Create the support structure placing the hoops in the ground. Lay the TENAX net on the support structure. Fasten the net to the hoops with TUNNEL CLIPS and to the ground with U STAPLES.
Alternative installations

The TENAX net is very light and easy to install. Therefore, it also effectively protects small garden ponds from falling leaves.