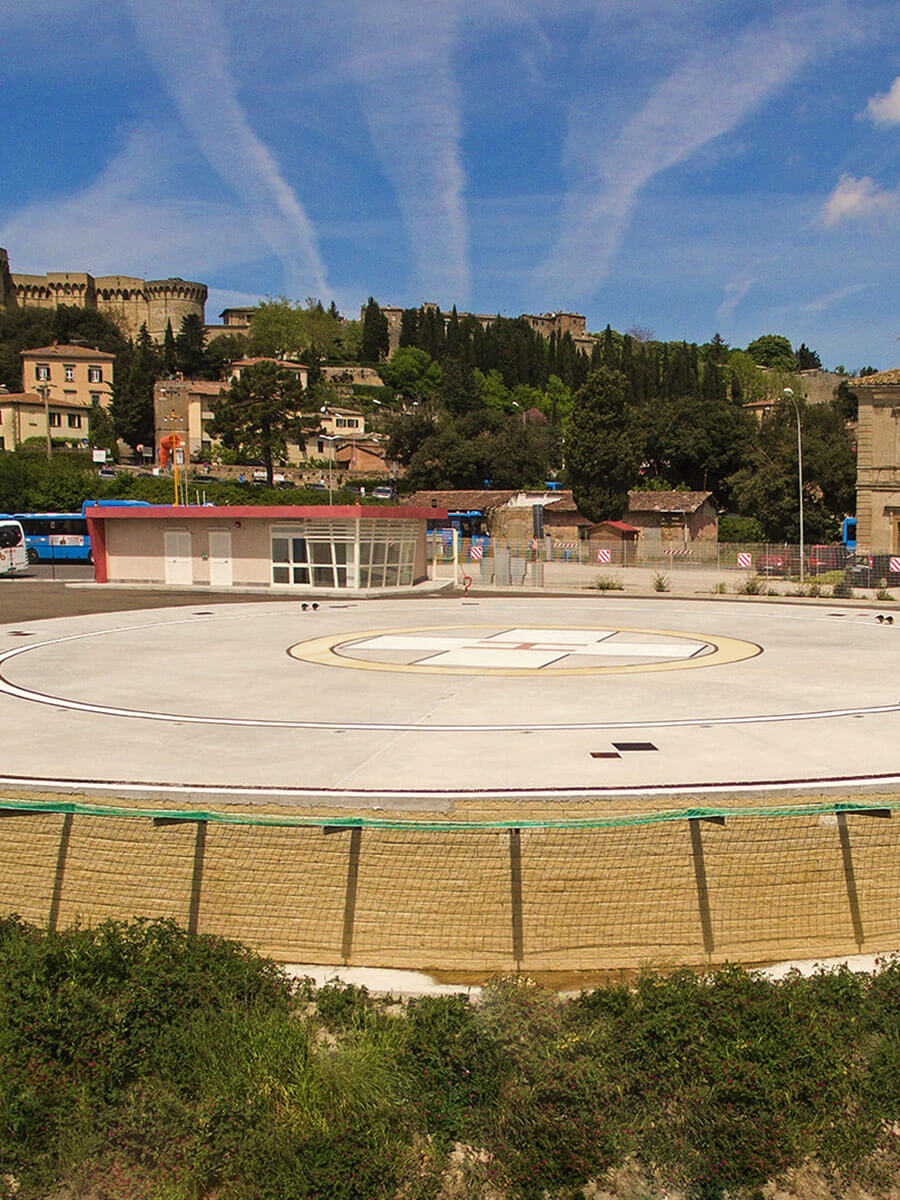 T-BLOCK SYSTEM
Retaining wall system for geogrid reinforced block walls
The Tenax T-Block system is used to build reinforced soil block walls and is a good alternative to traditional reinforced concrete walls. It can be used for retaining walls, road and railway embankments, and slope enlargement.
T-BLOCK SYSTEM
Retaining wall system for geogrid reinforced block walls
Description

Components

Applications

Data sheets

Download
The T-Block system is dry laid, does not require skilled workforce or particular machinery and it adapts to bends. The precast vibro-compressed concrete blocks have an unplastered finish, are available in different colours and are attached to the Tenax TT reinforcement geogrids through Tenax T-CLIP connectors that provide a mechanical connection between the elements.
The Tenax T-BLOCK system does not require maintenance and is designed for minimum 120 years service life thanks to the reinforcement HDPE geogrids and to the blocks that are waterproof, frost-proof and fire-resistant.
Technical support at 360°
Our Technical Competence Center provides support to designers, suggesting the best geogrids they can use for their projects in compliance with the applicable technical regulation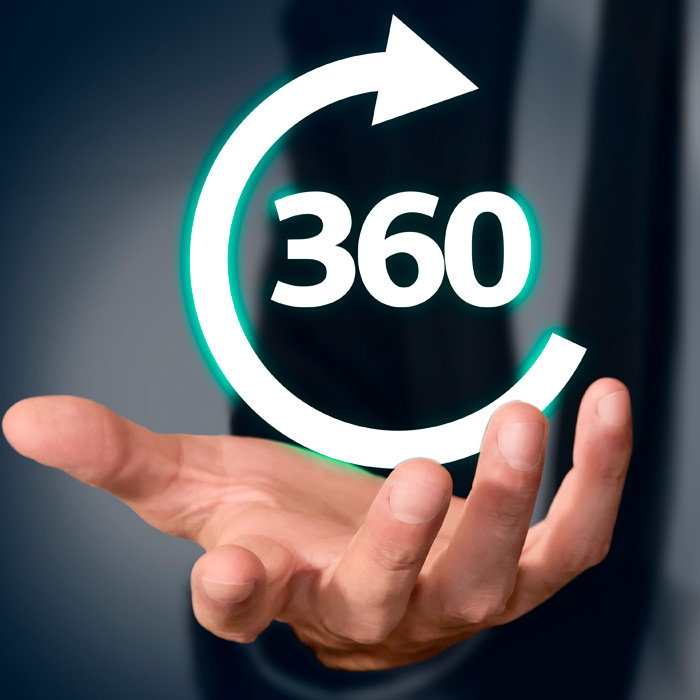 The reinforcement element is constituted by the Tenax TT uniaxial extruded geogrids in HDPE which interact with the soil and improve its mechanical performance. The soil-geogrid structure combines the compressive strength of the soil with the tensile strength of the geogrid, creating a material with improved characteristics.
On the face, the T-Block vibro-compressed blocks, available in different colours, are mechanically attached to the reinforcement geogrids through the T-Clip connectors.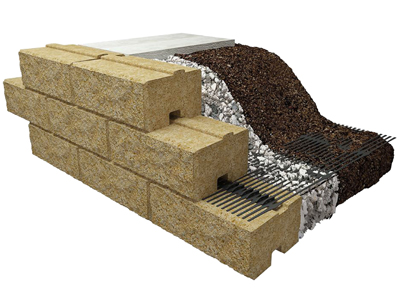 Tenax TT geogrids are manufactured by extruding and uniaxial stretching of high-density polyethylene (HDPE) grids; this technology produces products having important technical properties that permit their usage in structural applications.
The interlocking between soil and geogrid and the capacity to absorb stresses and redistribute them improve the shear and compressive performance of the soil.
Tenax TT geogrids are chemically inert, not attackable from biological agents, not subject to hydrolysis and can be used in many applications.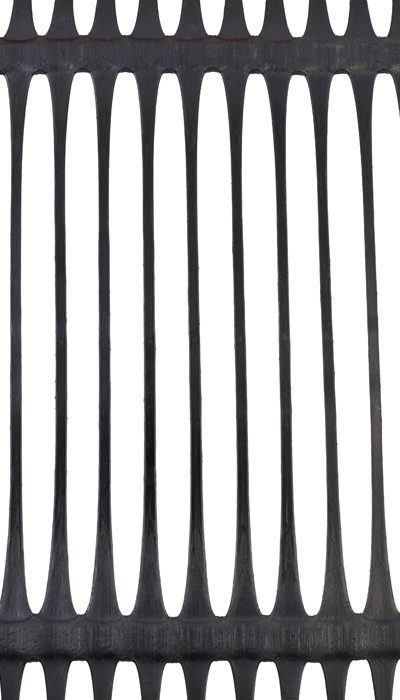 The patented T-Clip connectors deliver a mechanical connection between the Tenax TT reinforcement geogrids and the T-Block face units. The mechanical connection provides better performance than the frictional connection and has undergone specific laboratory testing.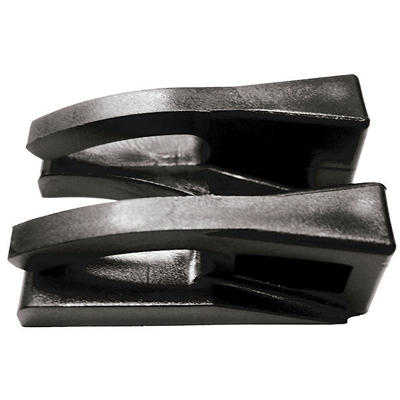 Blocchi di facciata T-BLOCK
Faces with split unplastered finish can be constructed thanks to T-Block modular blocks, which ensure high resistance to static and dynamic stress transmitted by soil. They are available in different colours.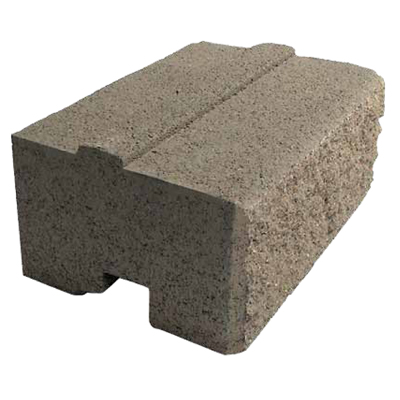 Roads and railways embankments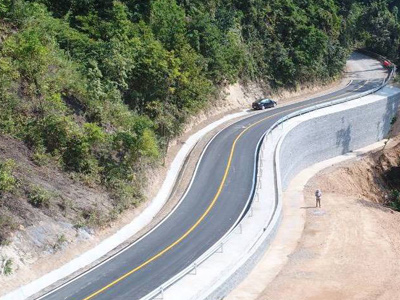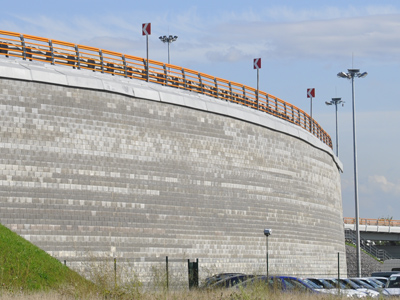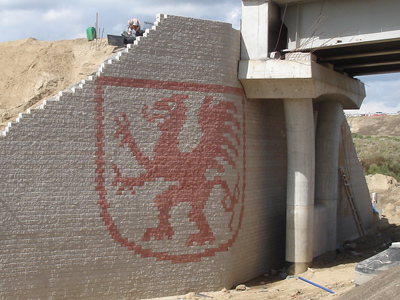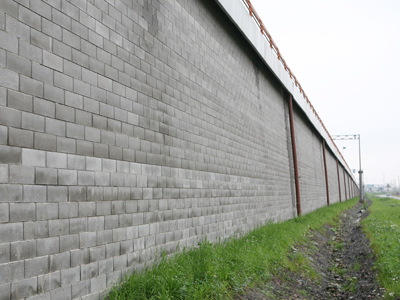 Brochure, installation guideline and photo album