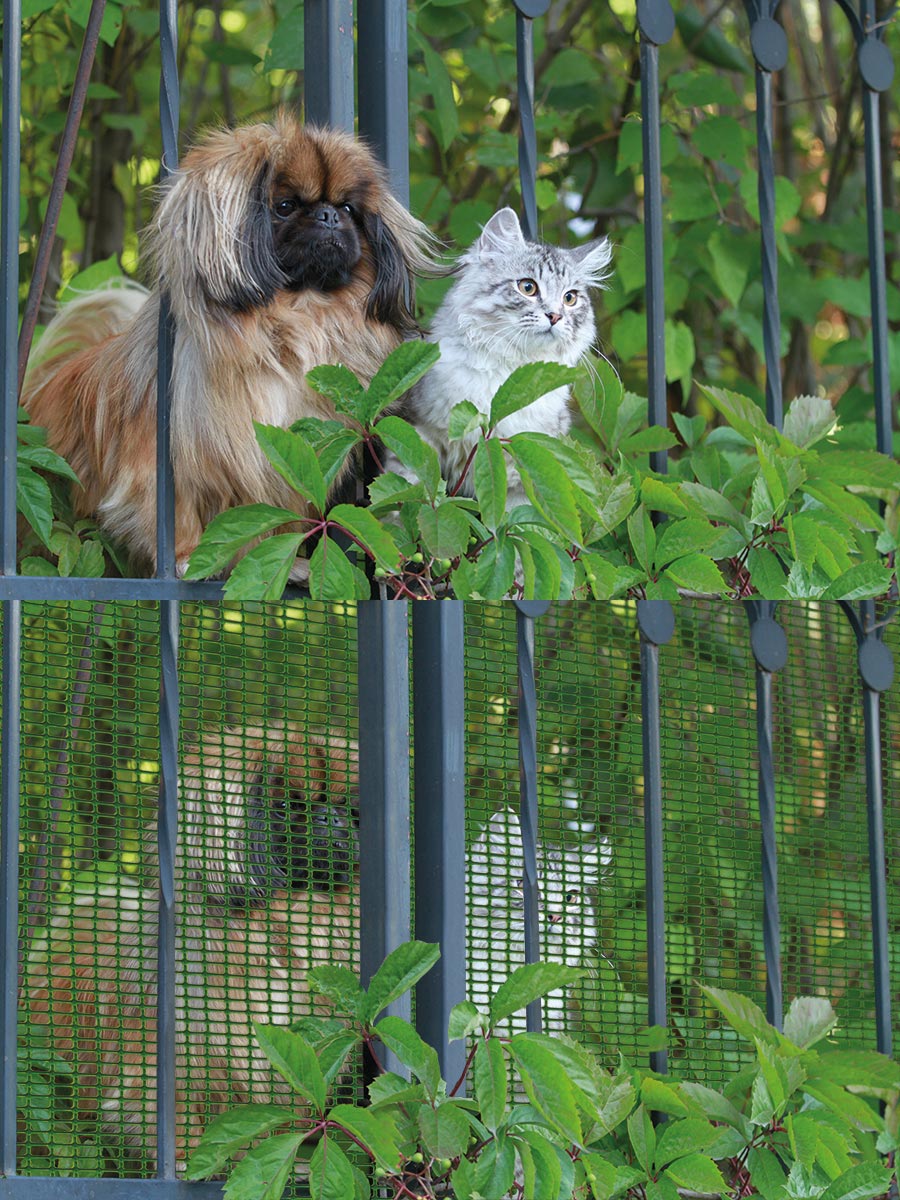 Made in Italy
HOBBY 10
Resistant and innovative plastic net with rectangular mesh
HOBBY 10
Resistant and innovative plastic net with rectangular mesh
DESCRIPTION

USE-ADVANTAGES

SIZE

INSTALLATION
Resistant rectangular mesh for avoiding unwanted escapes
Your dogs and your pets, without a proper protection, can easily escape through gates and fences. They can lean out the delimitation and come in contact with other animals or children wanting to play with them. Similarly they can go through balconies and terraces, running the risk to fall or making their games dropping.
The plastic rectangular PET HOBBY 10 mesh avoid unwanted escapes. It is used on already existing balconies, railings and gates as additional protection. Used on balconies, it prevents objects falling off.
The plastic net creates a thick barrier avoiding your dog to put its muzzle through the railing preventing it to come in contact with other animals or children.
The edge is reinforced by the thick mesh that is also pleasant to the eye. Its tensile strength is exceptional, it is UV treated and does not fade.
Features

HOBBY 10 PET, the resistant rectangular mesh, is ideal as additional protection on fences and gates thanks to the process of orientation of the longitudinal threads during production. It provides a simple and versatile solution for a wide range of uses.
Ideal to prevents your dog or other animal escaping through the fence
Positioned on the balconies, it prevents the dog to lean over or to drop games and objects
Thanks to the reinforced edge and the thick mesh, it is pleasant to the eye
Easy to install on gates and railings as additional protection
Ideal also for fencing gardens, vegetable gardens and seeded areas preventing small animals form entering them
Produced from HDPE, High Density Polyethylene, with fully recyclable, non-toxic and high-quality polymers
Mesh: 15×10 mm
The net undergoes a process of orientation of the longitudinal threads and the mesh is very thick
Approved by professionals dog trainers
Non-toxic, it does not harm animals
Decorative rectangular mesh
UV resistance guaranteed 5 years
Strong, but lightweight to handle and to install
Rigid and non-deformable
With reinforced edges along the whole length
It resists chemicals and weather conditions
Consumer information
| SIZE [m] | COLOUR | PACKAGING | EAN |
| --- | --- | --- | --- |
| 1,00x5 | Green | Mini roll | 8002929115133 |
Trade information
| SIZE [m] | COLOUR | CODE | PACKS/SELLING UNIT | SELLING UNIT | SELLING UNIT/PALLET | EAN 14 |
| --- | --- | --- | --- | --- | --- | --- |
| 1,00x5 | Green | 1A150065 | 6 | Box | 24 | 18002929115130 |
Unroll the mesh along your fence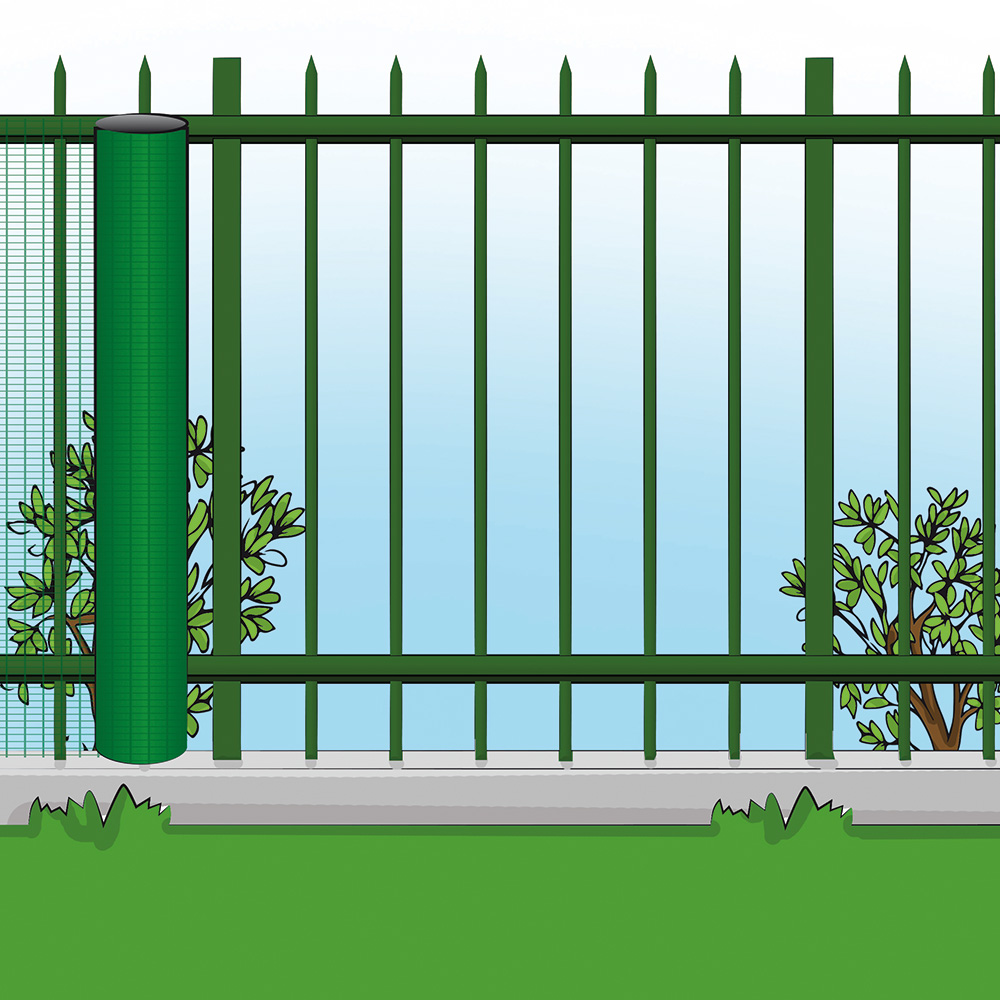 The HOBBY 10 pet plastic mesh can be fastened with FIX-TIE ties, available in different colours and sizes, which ease its installation on metal railings or balconies.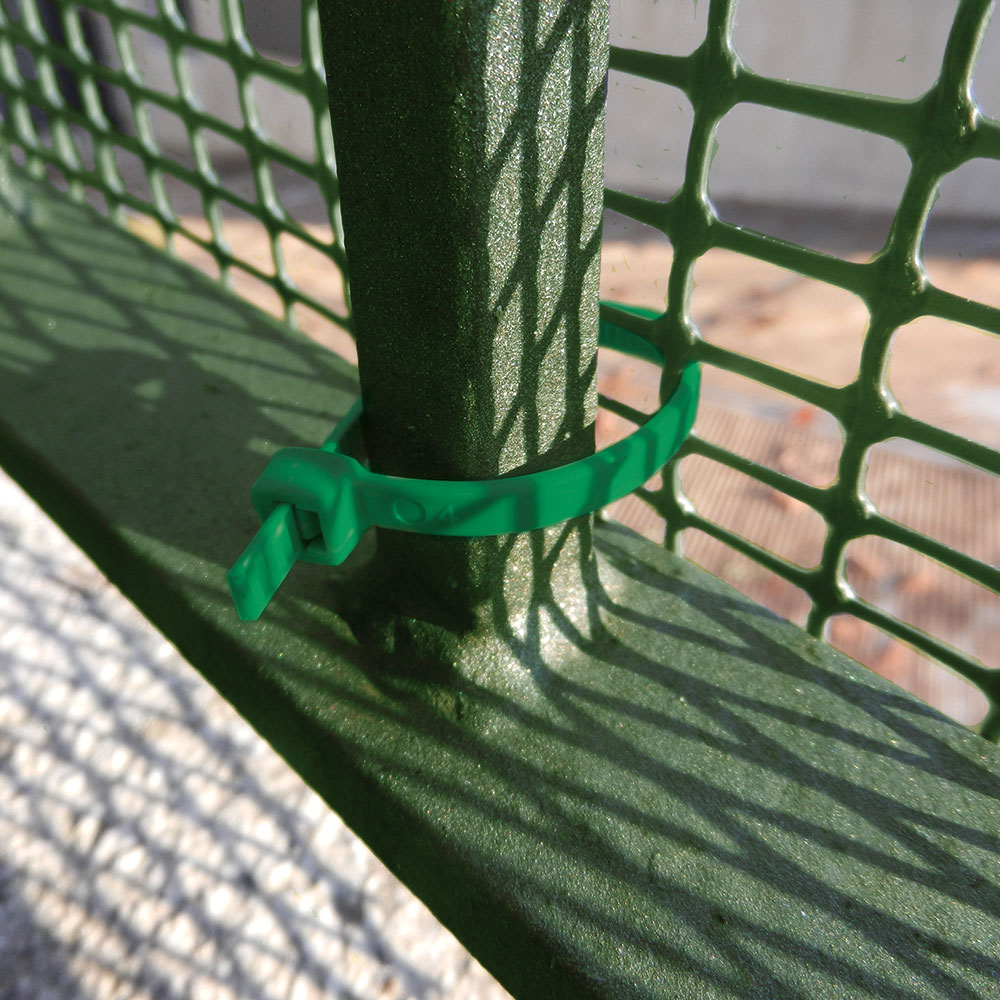 Now your dog is protected thanks to the plastic mesh TENAX HOBBY 10