Quality and Certifications
INNOVATION, RESEARCH AND DEVELOPMENT
A NEW TECHNOLOGICAL CENTRE OF EXCELLENCE: THE PTEC
This facility is responsible for the dissemination and application of technological know-how to all TENAX subsidiaries. The TEC is charged with the development and improvement of the processes that manage time and methodology, coordinating the various business functions involved in the innovation process.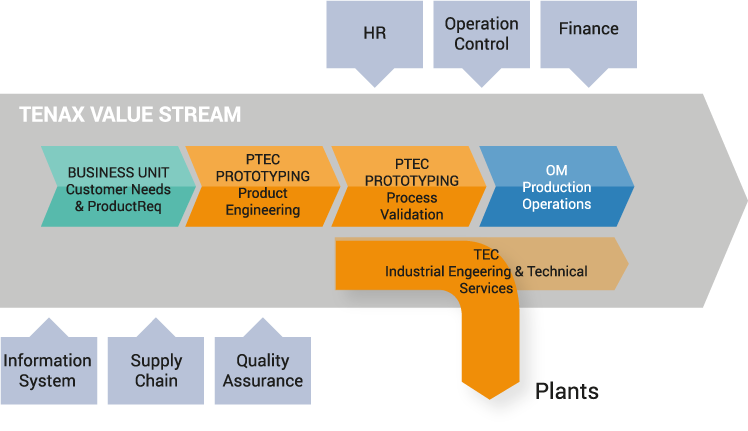 A network of diverse professionals: COLLABORATIVE DIALOGUE
Civil engineers, along with agronomy, mechanics, electronics, chemistry and management experts from all over the world and with different cultures and working experiences come together as logical teams in order to transform an idea or a project into new successful products through the process of IDEA or Project management.
We would also like to note the constant investment in research and prestigious international collaborations. TENAX can therefore work alongside its partners in experimenting, developing and then producing highly innovative solutions.
TENAX has chosen over the past 50 years to give patent protection to its inventions; this decision represents TENAX's continuous commitment to technological innovation and its devotion to research and to the consolidation and protection of its achievements. Over the years, TENAX has stamped its products with the its trademarks and has seen its reputation grow over time. Today these trademarks identify and distinguish the quality of the TENAX group products globally.
THE QUALITY: THE LABORATORY AND THE TQM (Total Quality Management)
THE LABORATORY
Modern testing instrumentation and the highly specialized personnel make up the TENAX Laboratory. The TENAX laboratory is capable of performing tests for measuring the mechanical, hydraulic and durability properties of plastic materials, in agreement with standard international methodologies. The TENAX Laboratory is constantly working in conjunction with Universities, research centres, and other specialized laboratories to consistently guarantee the highest levels of professionalism.
LABORATORY TESTS:
Wide width and single rib tensile test
Peel and shear tensile junction strength
Tensile creep and tensile junction test
Puncture resistance (CBR) test
Hardness and density test
Long and short term hydraulic transmissivity tests
Soil/geosynthetic direct shear test
Pull-out test
Large scale yield
Laboratory testing on Geosynthetic damage
Melt Flow Index
Oven ageing test (thermo-oxidation)
U.V. exposure
Carbon Black test
TQM: TOTAL QUALITY MANAGEMENT
The concept of quality is not an abstract or subjective concept, it is in fact based on the TOTAL QUALITY MANAGEMENT philosophy which identifies ascertainable and objective parameters of KEY PERFORMANCE INDICATORS that measure the quality of products or services produced by TENAX and allows the logical pursuit of continuous improvement. Here are some performance indicators used by PTEC in its projects and when performing technical support for facilities of the TENAX group as a whole:
KPI PRODUCT
Mechanical Properties and Parameters Machine Direction
Mechanical Properties and Parameters Transversal Direction
Visual Quality Inspection
Dimensional and Physical parameters
Product Delta Cost within Simulation and Validation Testing of a pilot device or system
KPI SERVICE
Innovation Technology Degree
Product Innovation Degree
Technical Services Lead Time
Technical Service Quality
Project Efficiency (Time, Cost, Risk Management)
THE CERTIFICATIONS
SYSTEM CERTIFICATIONS
The TENAX Quality Management System has been certified to be ISO 9001:2015 compliant by SGS Italy and by SGS UK, and this has been extended to the TENAX Tianjin China subsidiary.
The ISO 9001:2015 certification is based on procedures that aim for the continuous improvement of product and service quality assurance.
Each phase is monitored in all of its aspects: design, procurement, production and quality control on the finished product.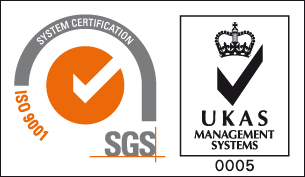 PRODUCT CERTIFICATIONS
TENAX SPA has also obtained the EC seal for geosynthetic products under the Directive for construction products. The approval was issued by Kiwa MPA Bautest GmbH, German Notified Body with European recognition.
CE marking CE Marking Certificate Kiwa MPA Bautest 0799-CPR-25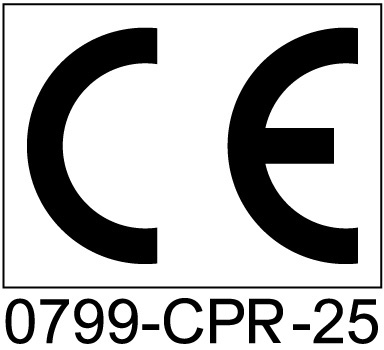 OTHER CERTIFICATIONS FOR GEOGRIDS
Civil Eng. and Development Dept.Geotechnical Engineering Office HONG KONG SAR GOVERNMENTHong Kong SAR Government Reinforced fill products certificate.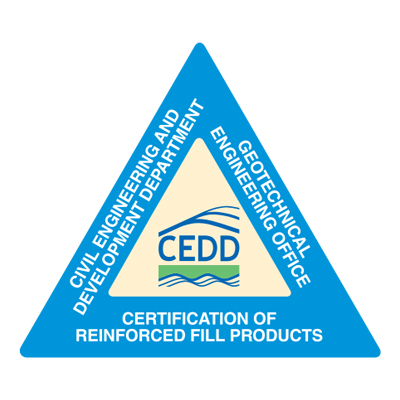 Technical Application document Certificate ITC DVT-0020 of 07.09.2016. Certification Validity: 5 years. CE Marked construction product for soil reinforcement and stabilisation.
First issued: May 9,1994
I.T.C. is the Independent Institute in Italy and a member of the UEAtc. UEAtc is the European network of Independent Institutes formed by each country (ITC for Italy, BBA for UK, DIBt for Germany, ect), and engaged in the issue of Technical Approvals for innovative construction products or systems.